sio_m_big_slider
sio_m_small_slider
sio_c_big_slider
sio_c_small_slider
Mesh Backpack XXL (36 L) | Lightweight Heavy-Duty Clear Backpack | Reinforced 3D Mesh | H19.6" x W15" x D7" | Turquoise Armadillo
$24.99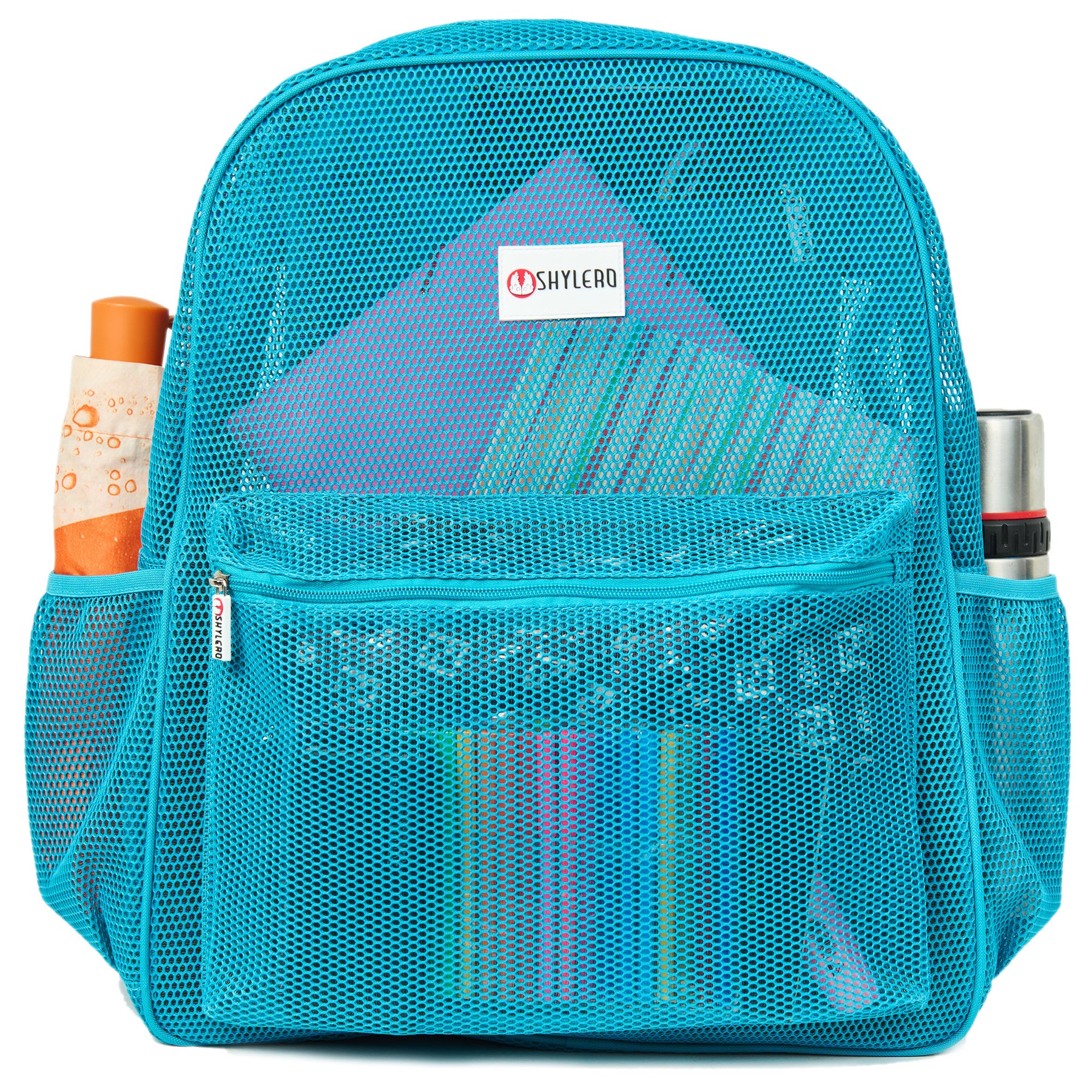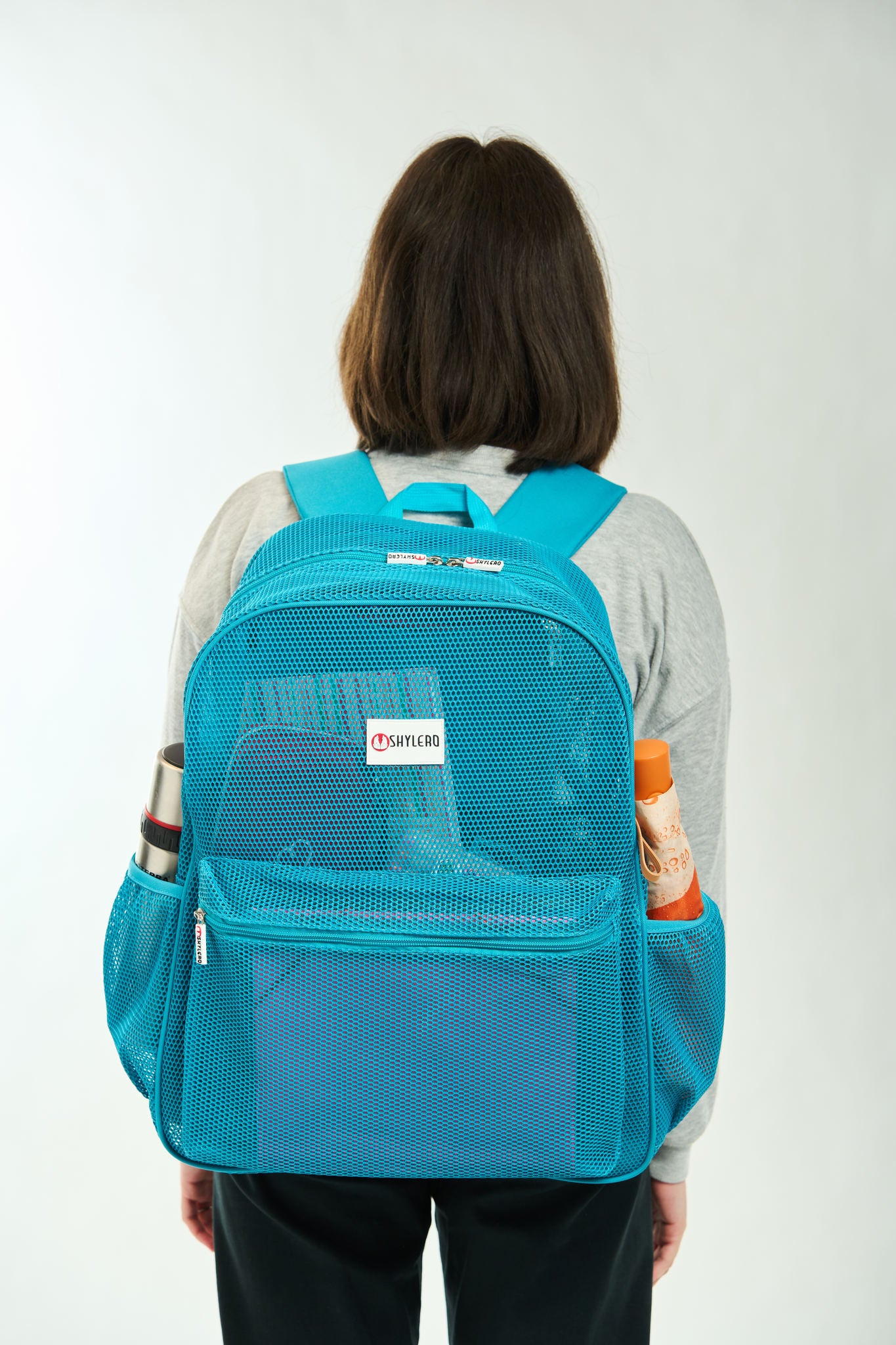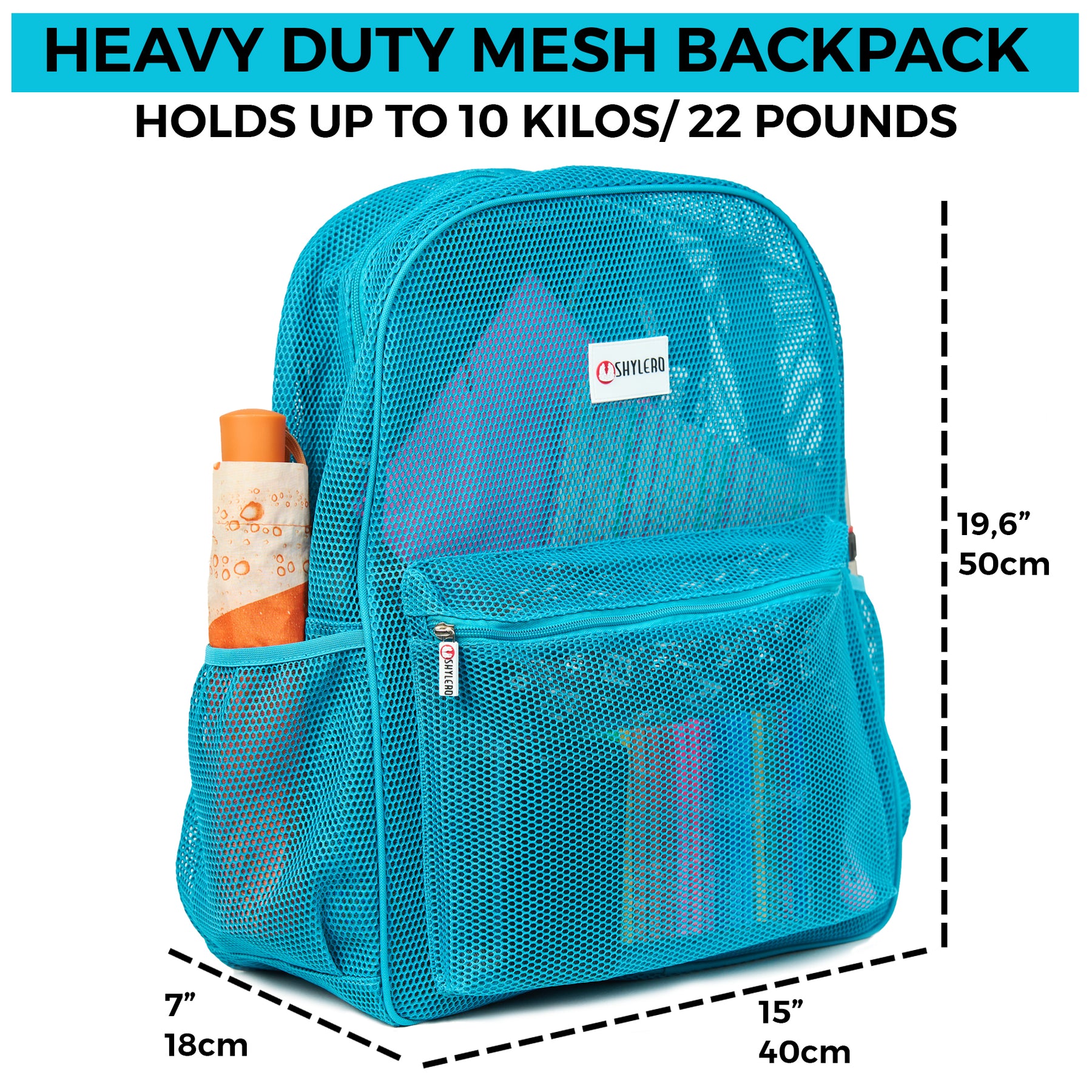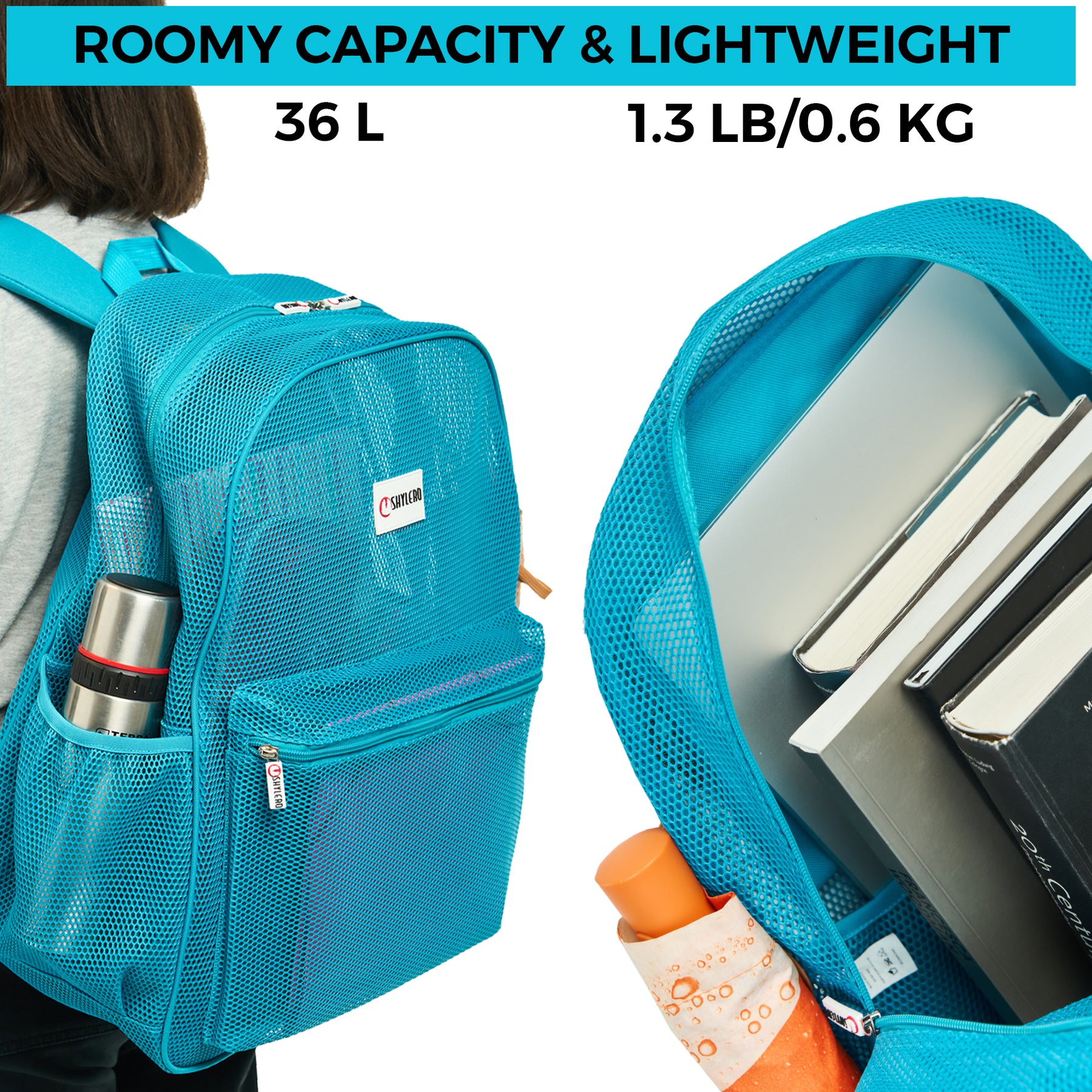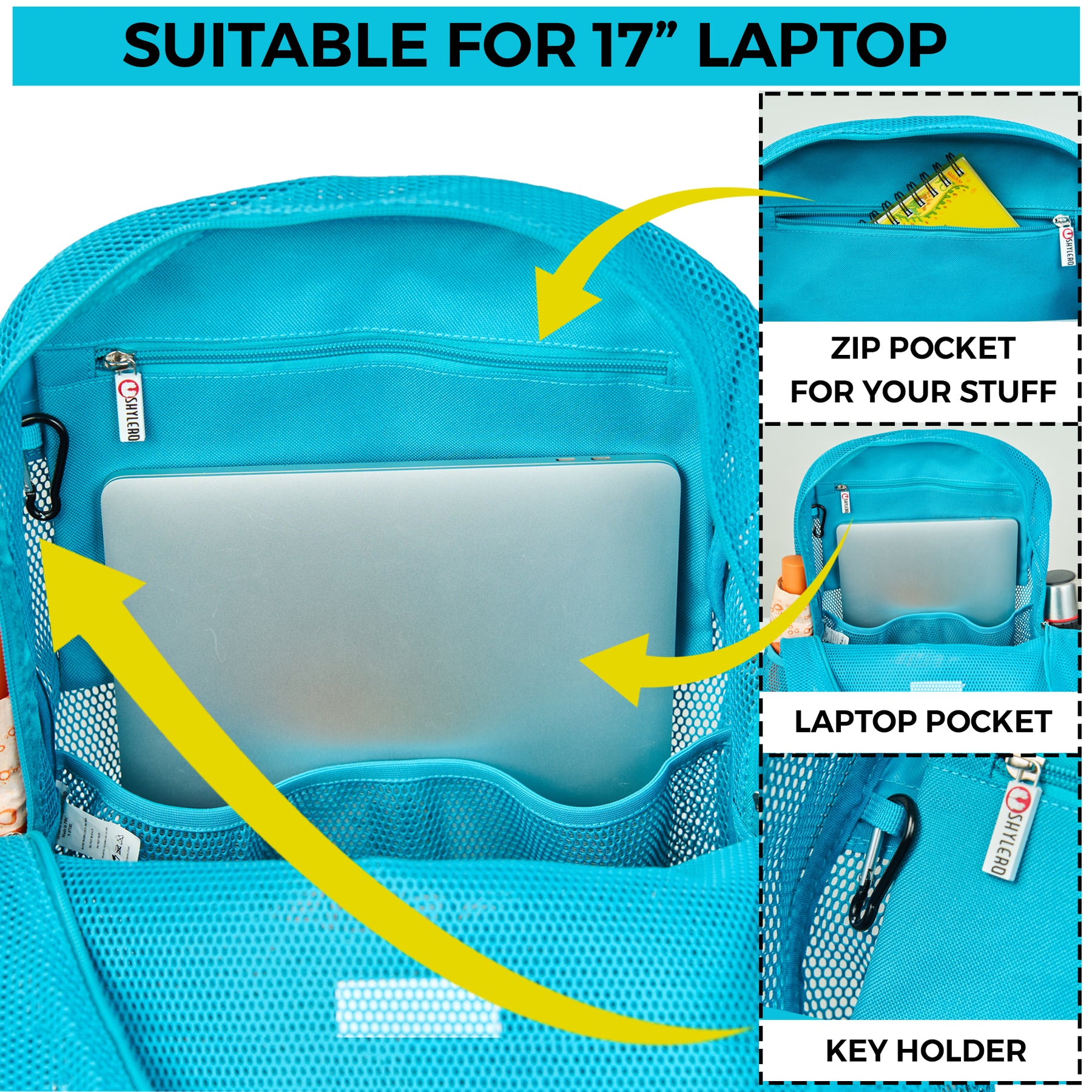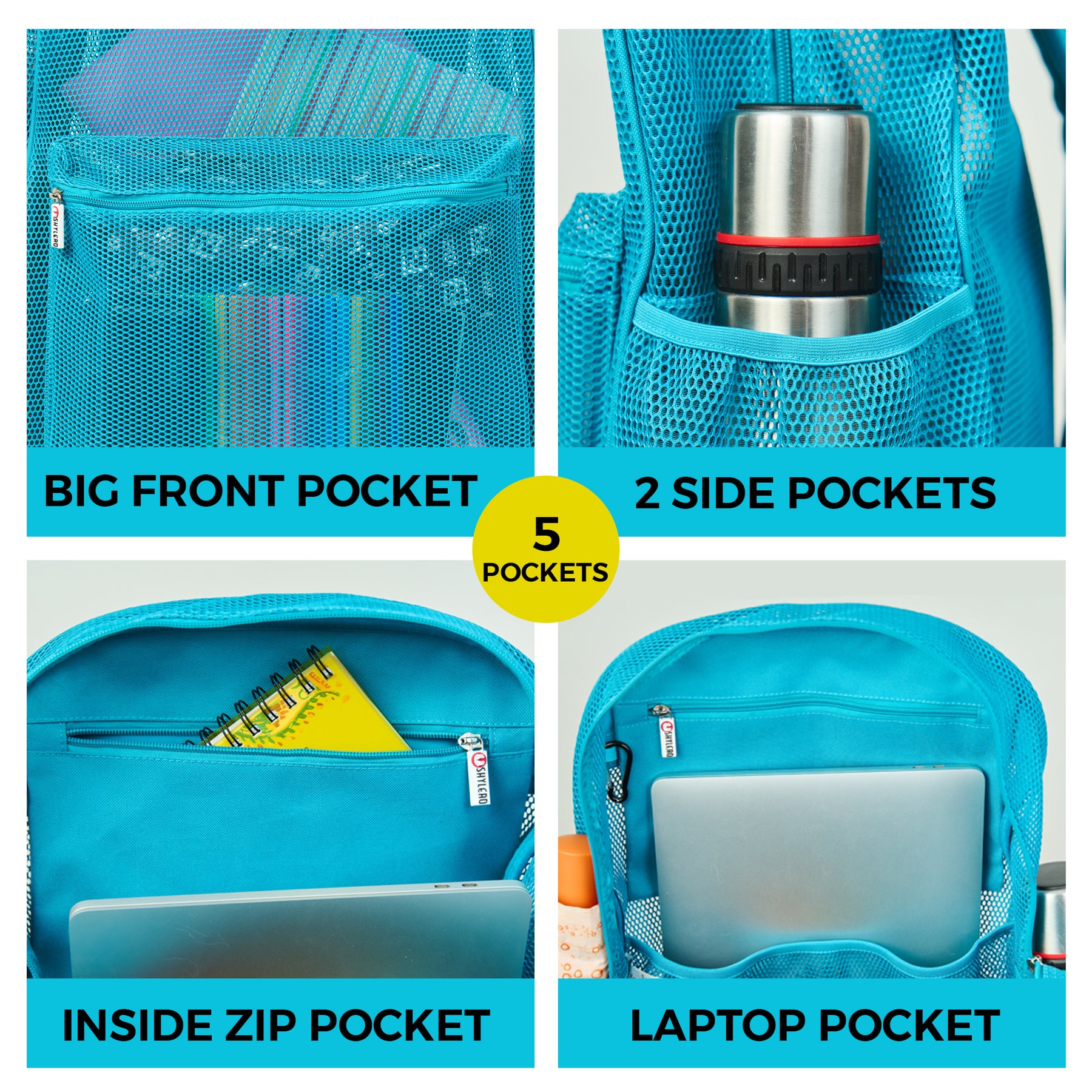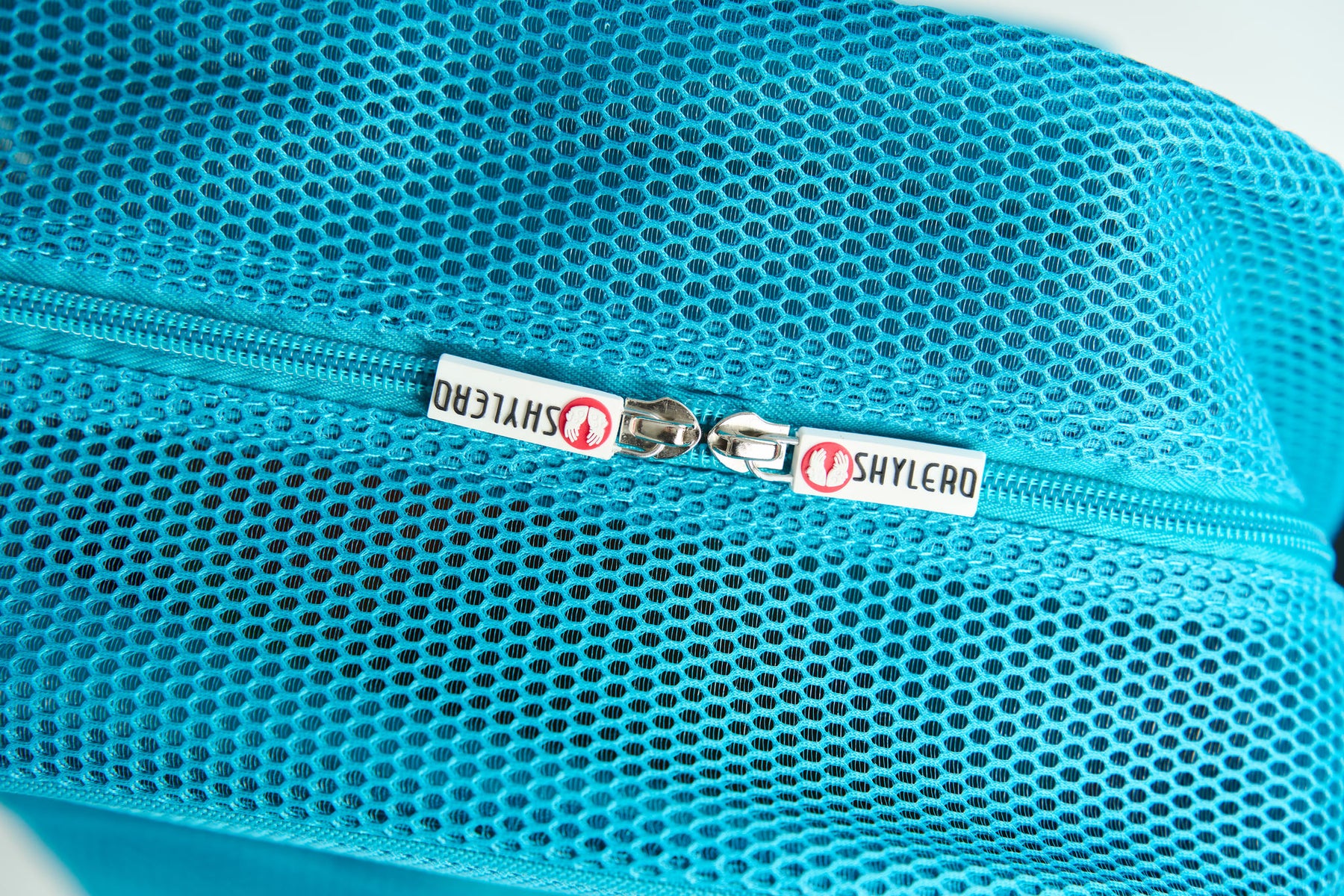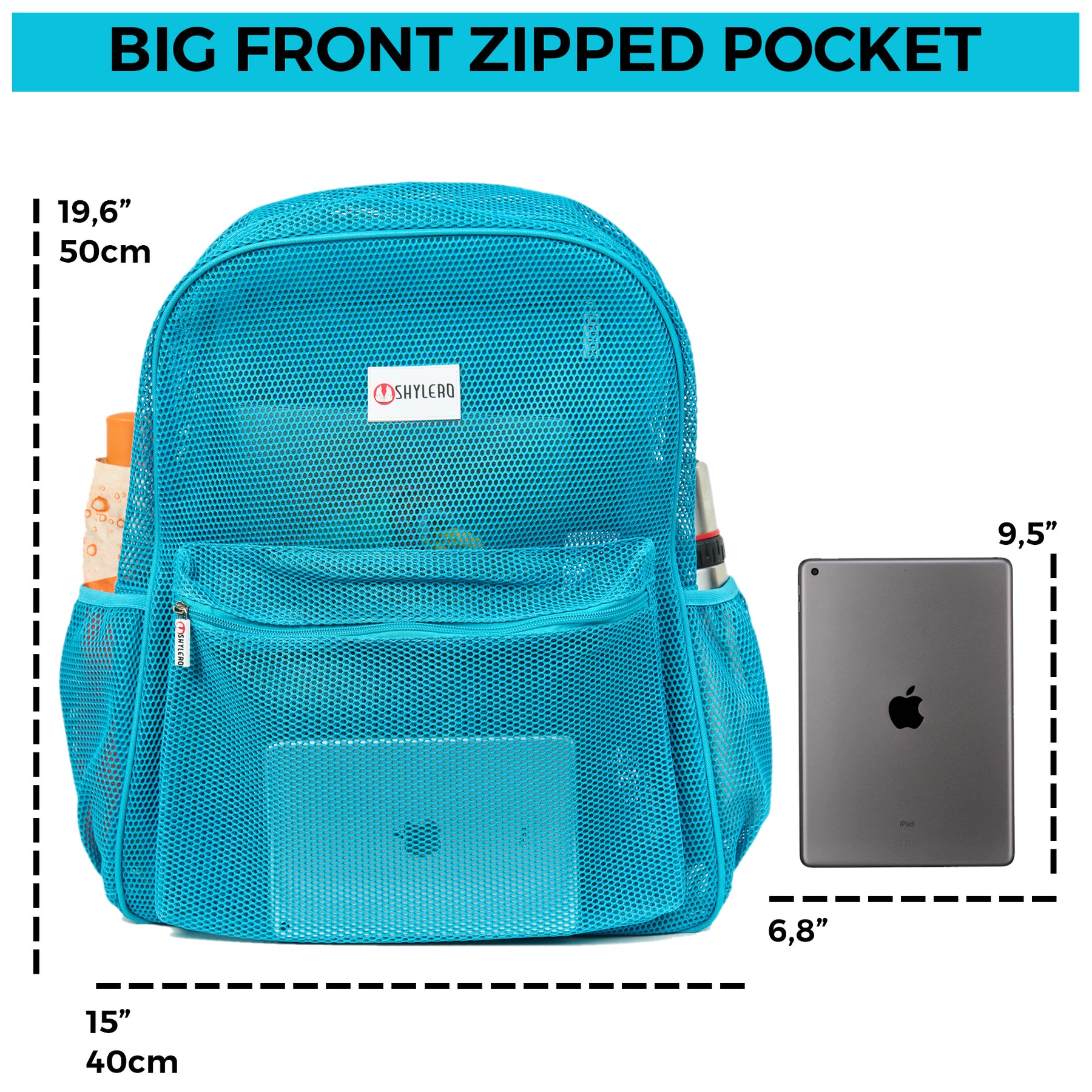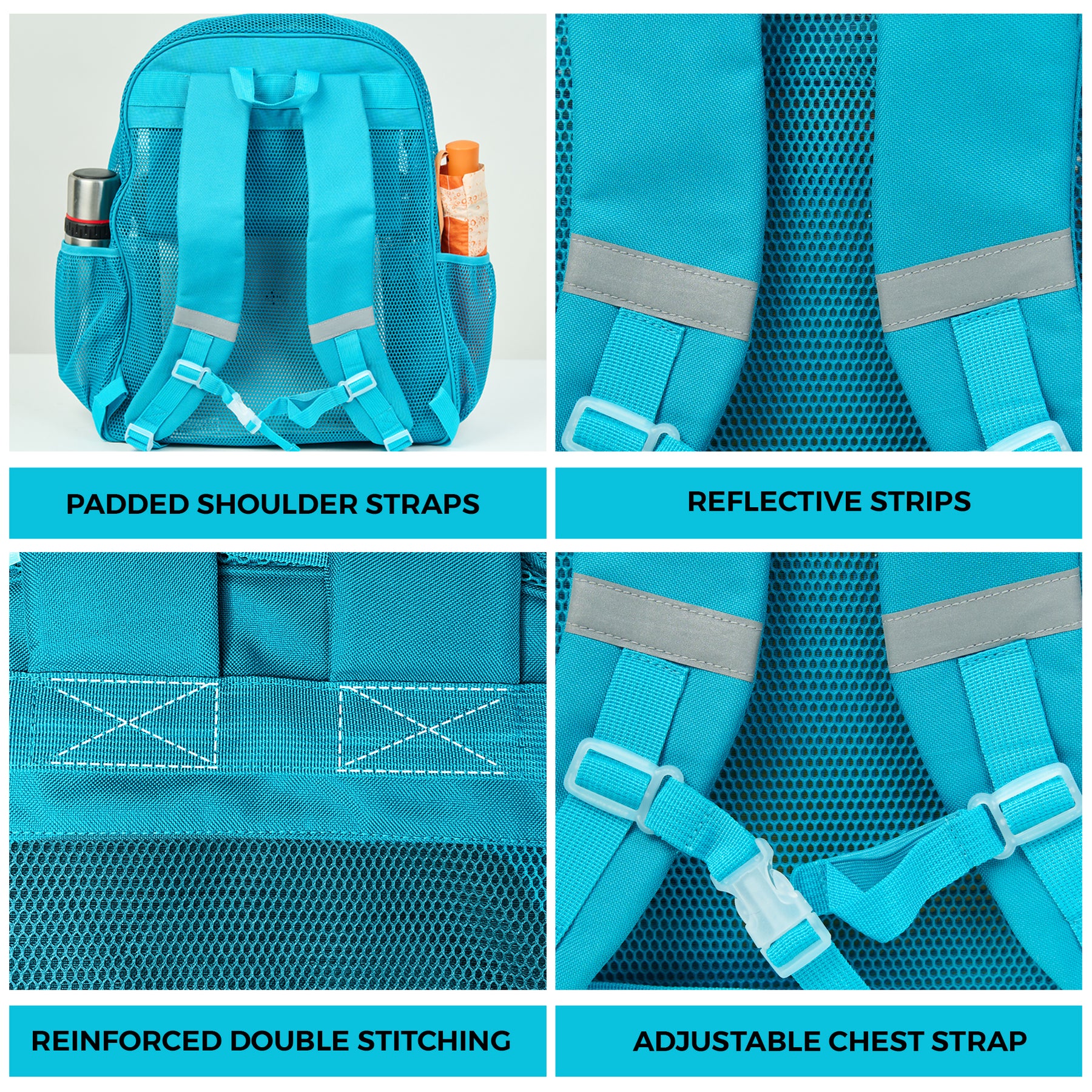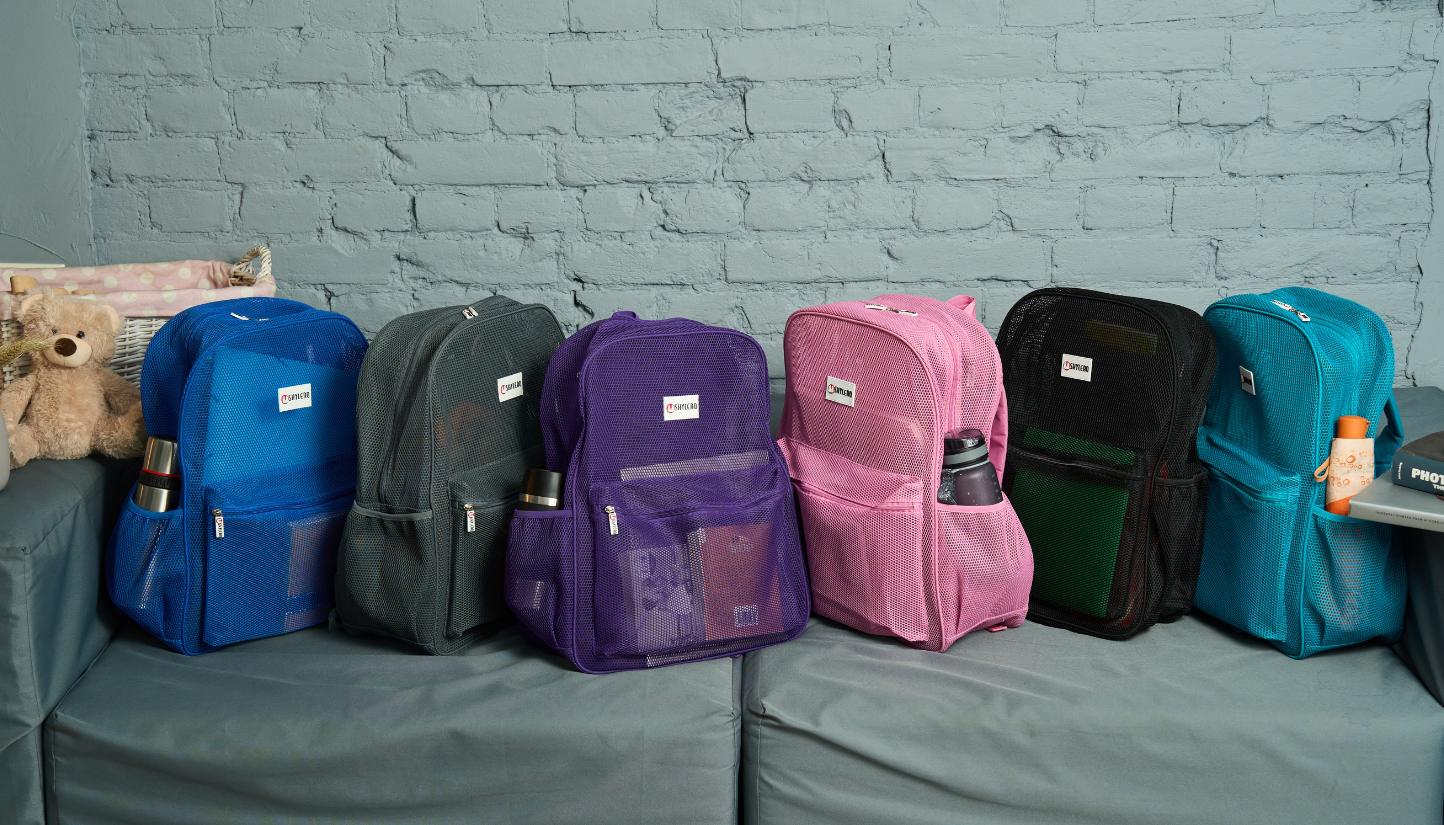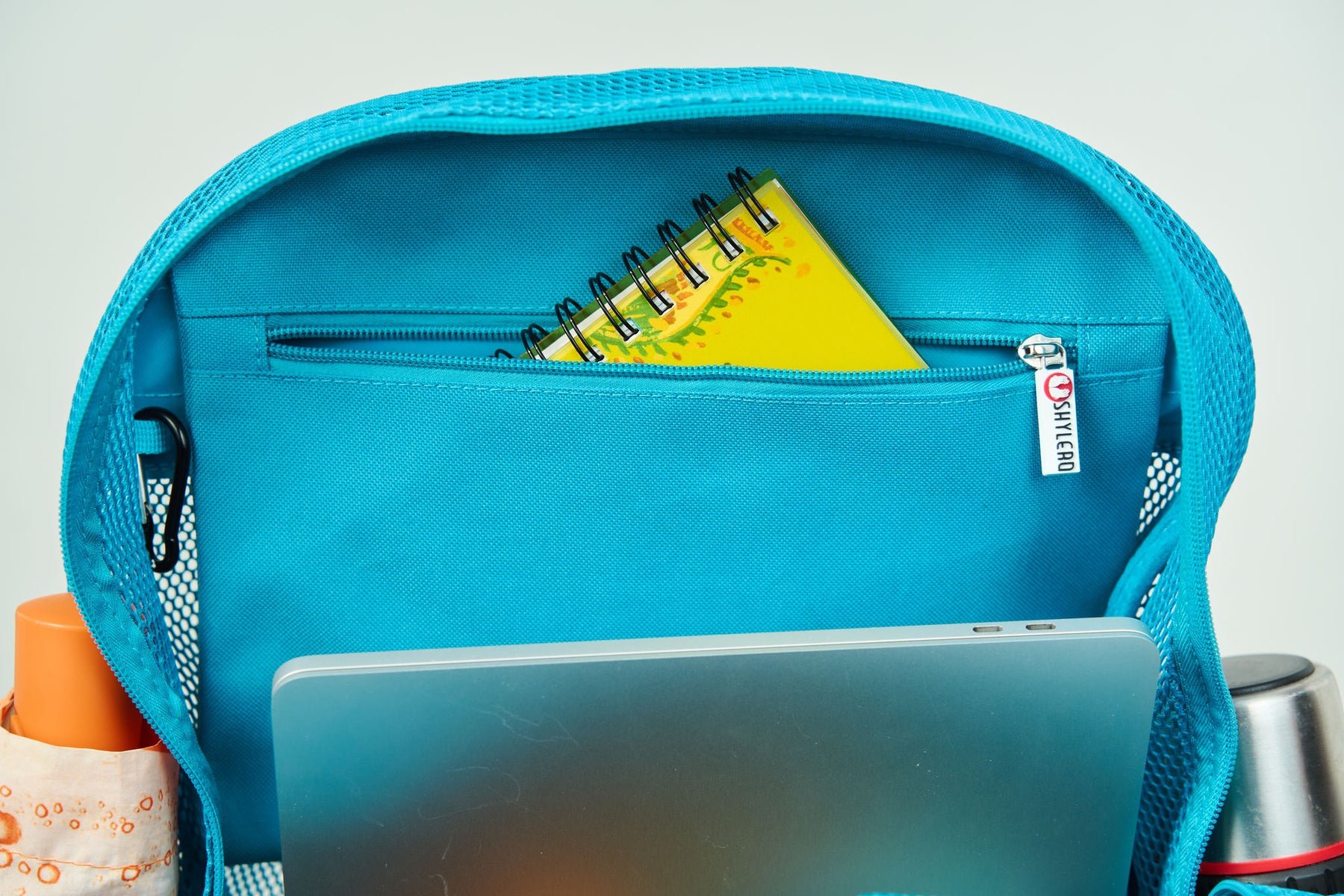 Mesh Backpack XXL (36 L) | Lightweight Heavy-Duty Clear Backpack | Reinforced 3D Mesh | H19.6" x W15" x D7" | Turquoise Armadillo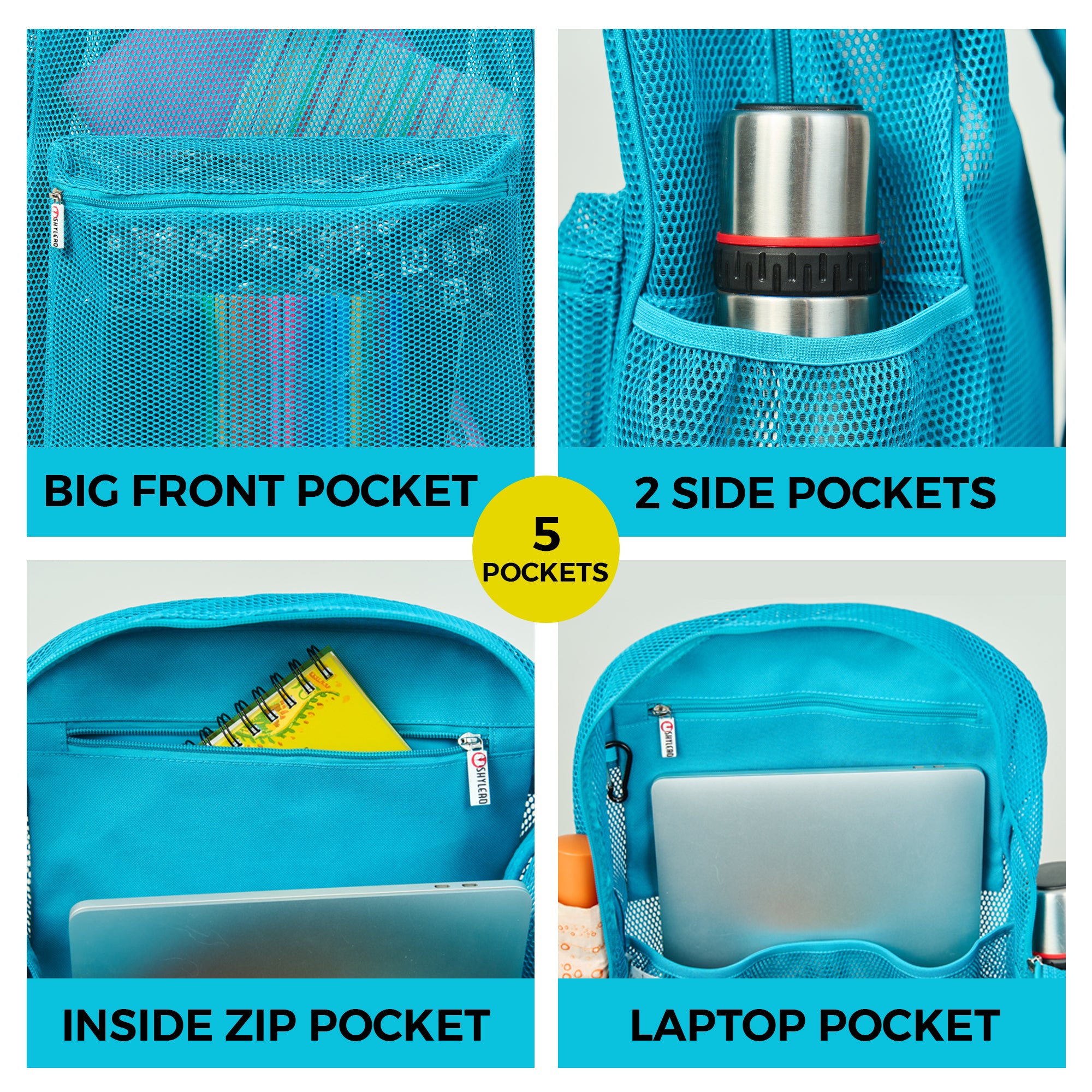 Grab your large clear mesh backpack from SHYLERO and enjoy:
LARGE CAPACITY - H19.6"xW15"xD7" (36L) with two big expandable side pockets, internal zippered pocket, outdoor mesh backpack has plenty of space

REINFORCED HEAVY-DUTY 3D MESH with enhanced double stitching can hold 22 pounds (10 kg) easily

LIGHTWEIGHT - only 1.3 pounds (0.59 KG)

LAPTOP POCKET fits a 17" computer in this extra-large sport mesh backpack for school

ADJUSTABLE CHEST STRAP

BUILT-IN KEY HOLDER 

FIVE HUGE POCKETS

PREMIUM 2-WAY JAPANESE ZIPPER keeps your things secure and is perfect if you need to use a TSA lock when traveling

REFLECTIVE SAFETY STRIPS to enhance visibility near roads

PADDED SHOULDER STRAPS for extra comfort. Huge daypack is perfect for school, university, gym, beach, outings, stadiums, or any other daily routine. Mesh rucksack is perfect for everybody: men, women, boys, and girls alike

MULTIPURPOSE - large clear mesh daypack is perfect not only for schools but also sensitive facilities like penitentiaries where rules require everything in sight

BEST PRESENT for any occasion - clear gym bag is great for kids, teens, and adults alike
Buy SHYLERO mesh school backpack and receive lifetime customer support!