sio_m_big_slider
sio_m_small_slider
sio_c_big_slider
sio_c_small_slider
Beach and Pool Bag XL | Waterproof (IP64) | L22" x H15" x W6" (56cm x 38cm x 15cm) | Top YKK® Zip | Bright Blue Octopus
$21.99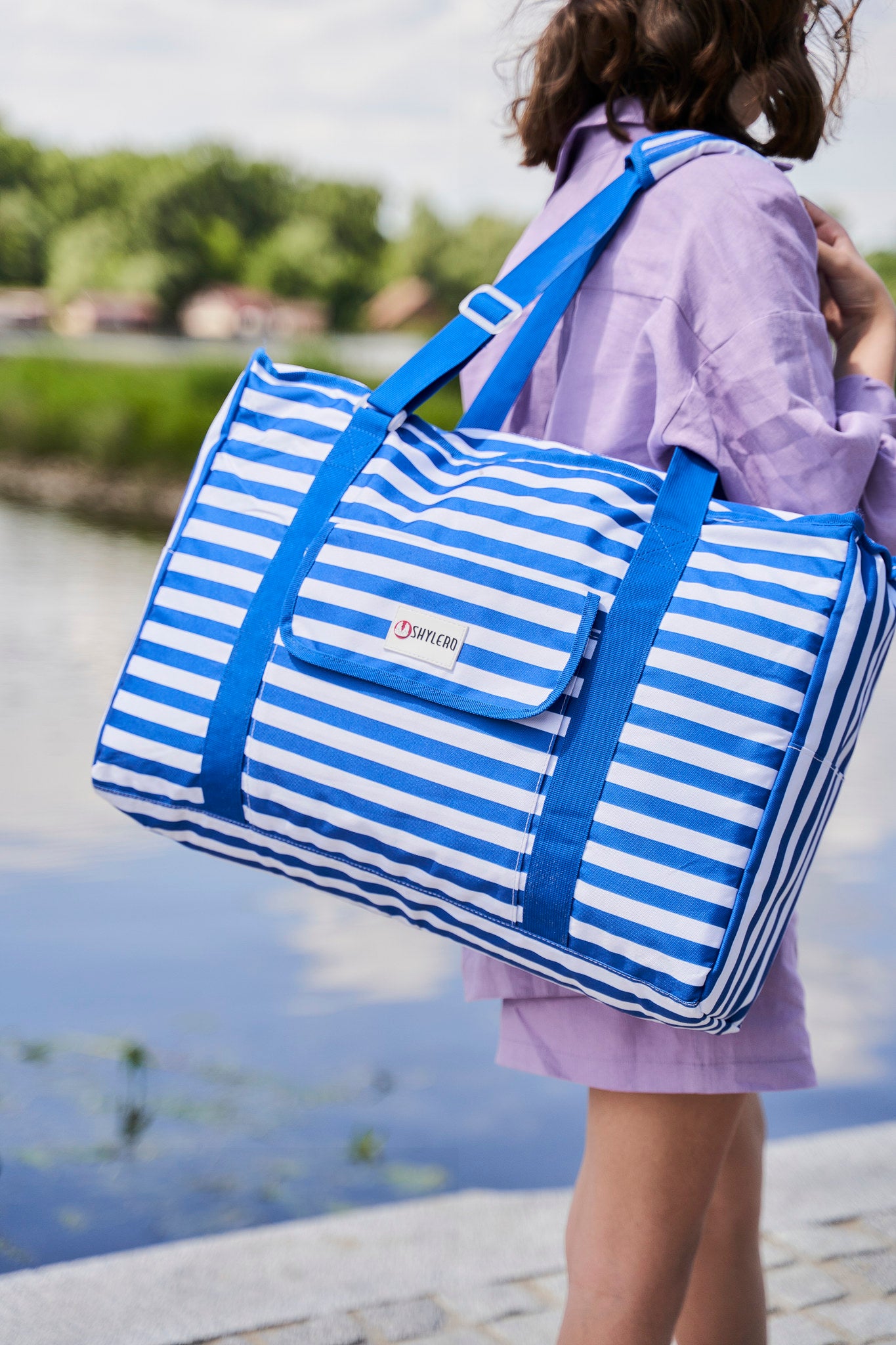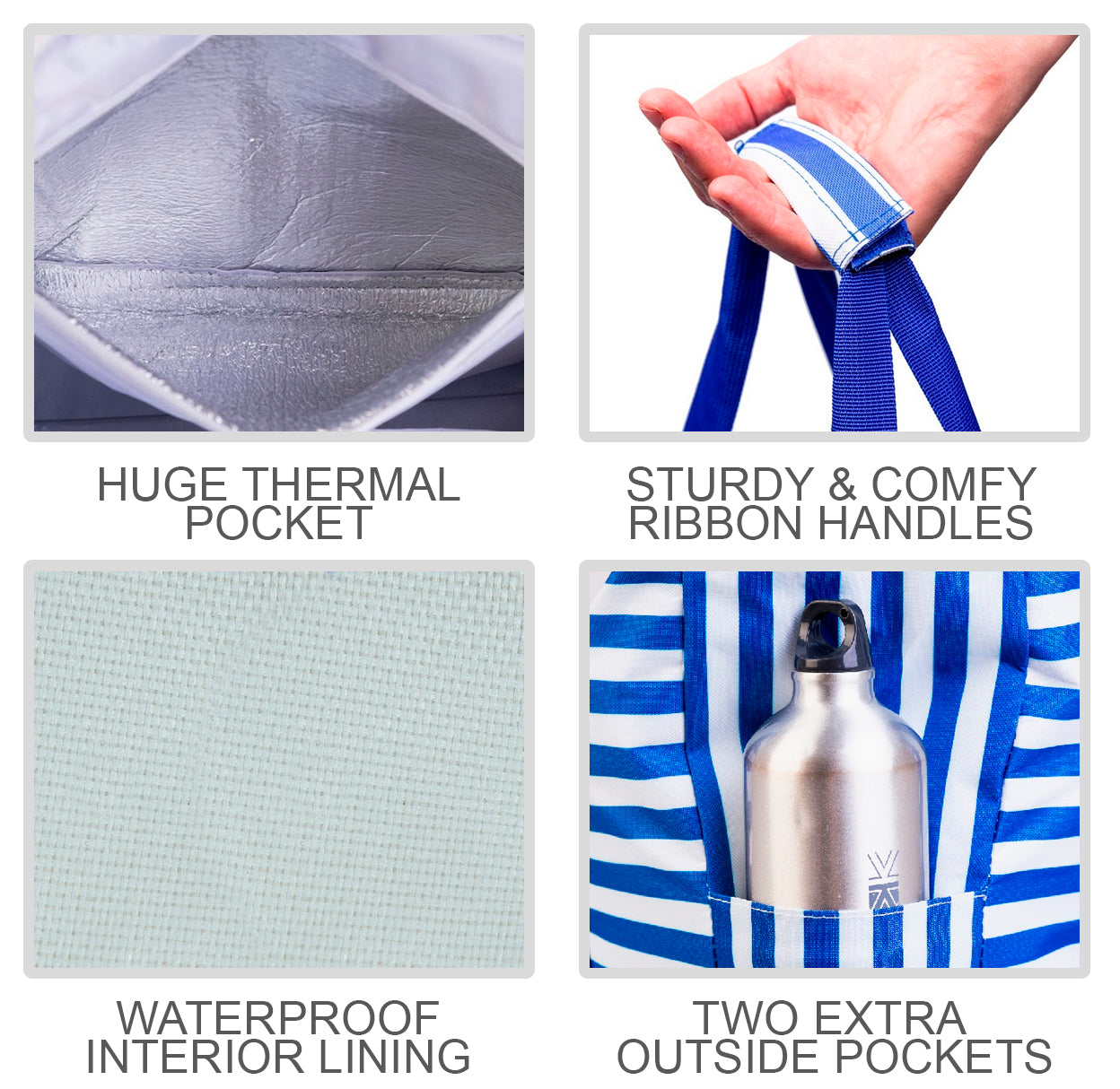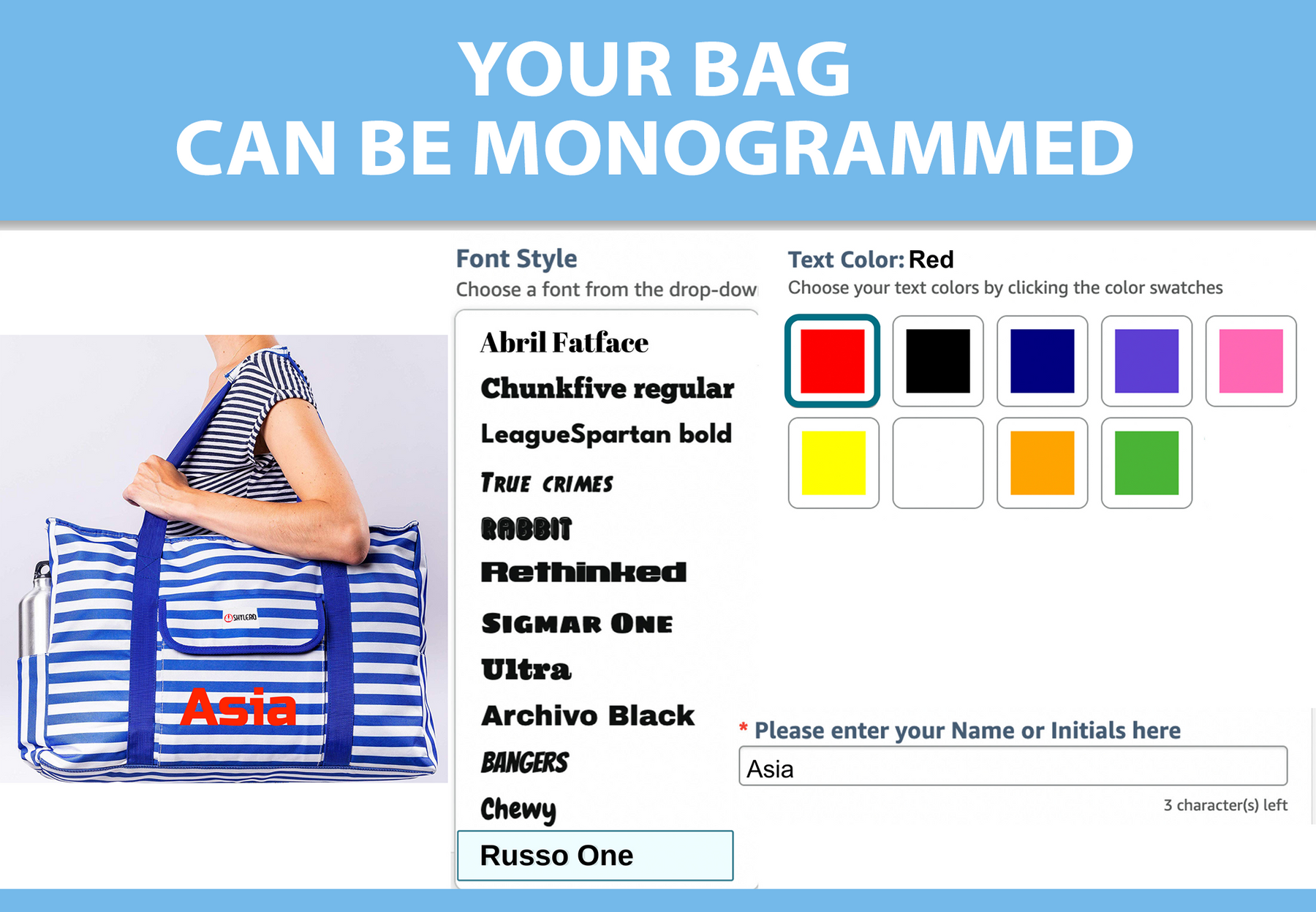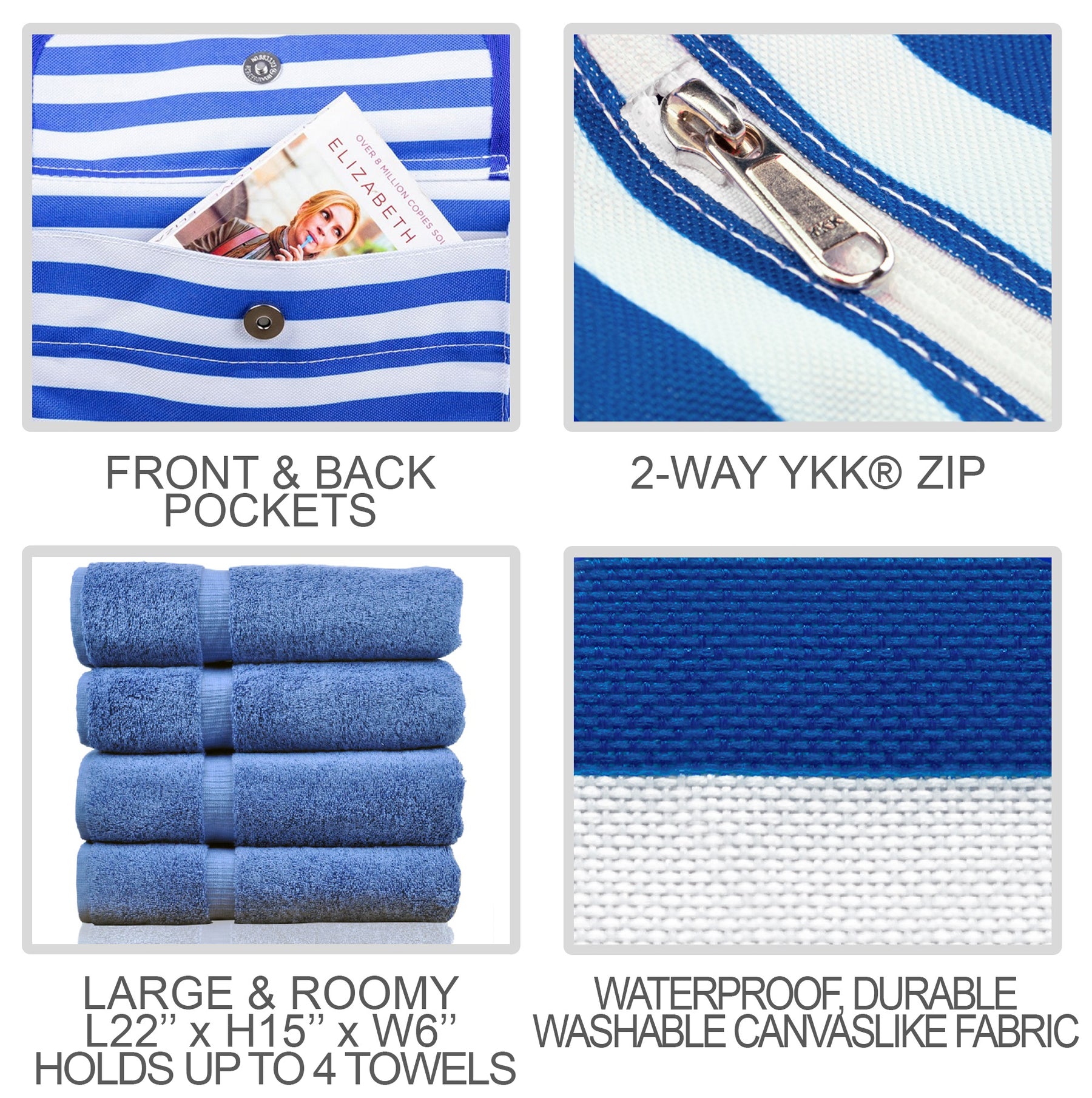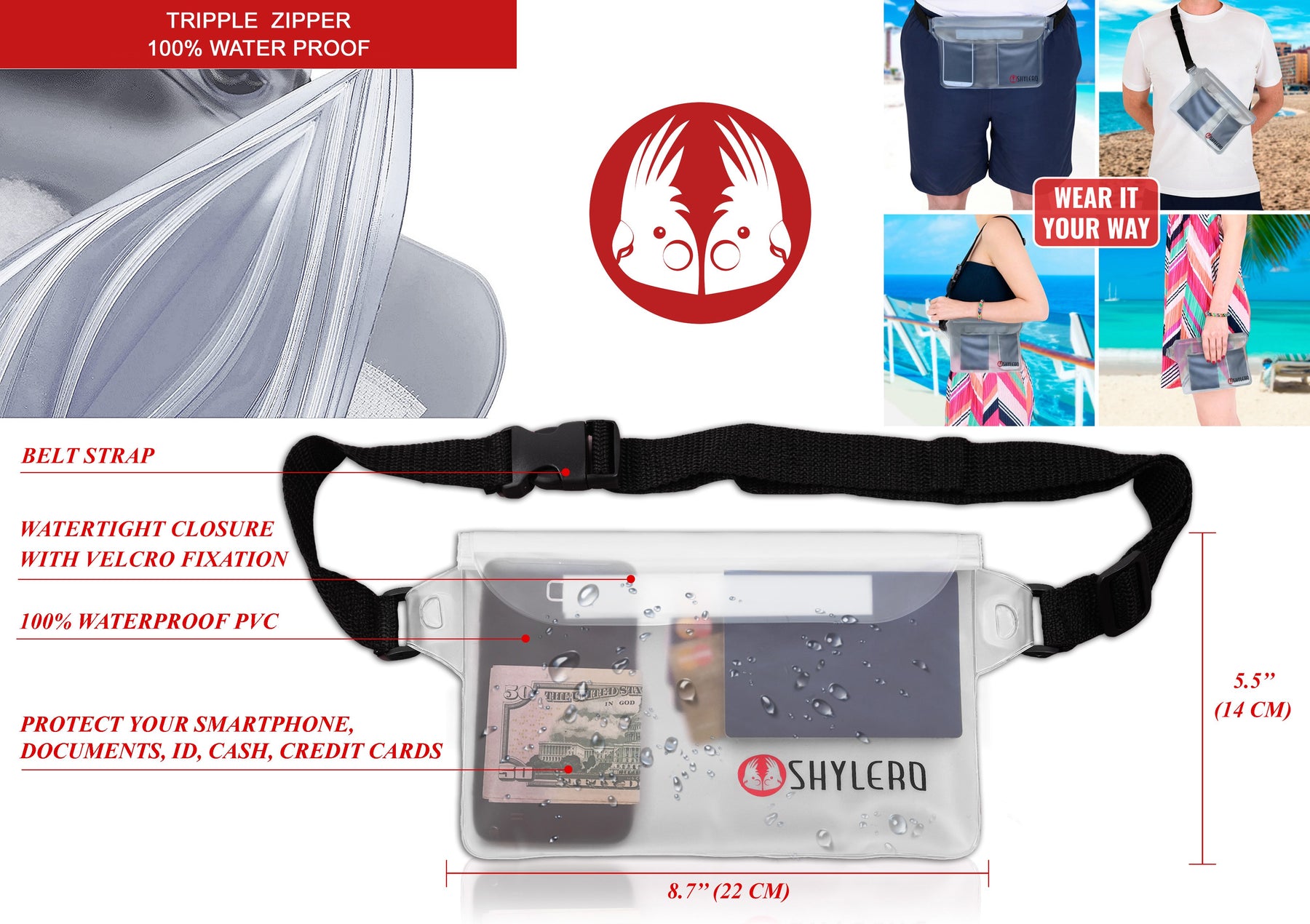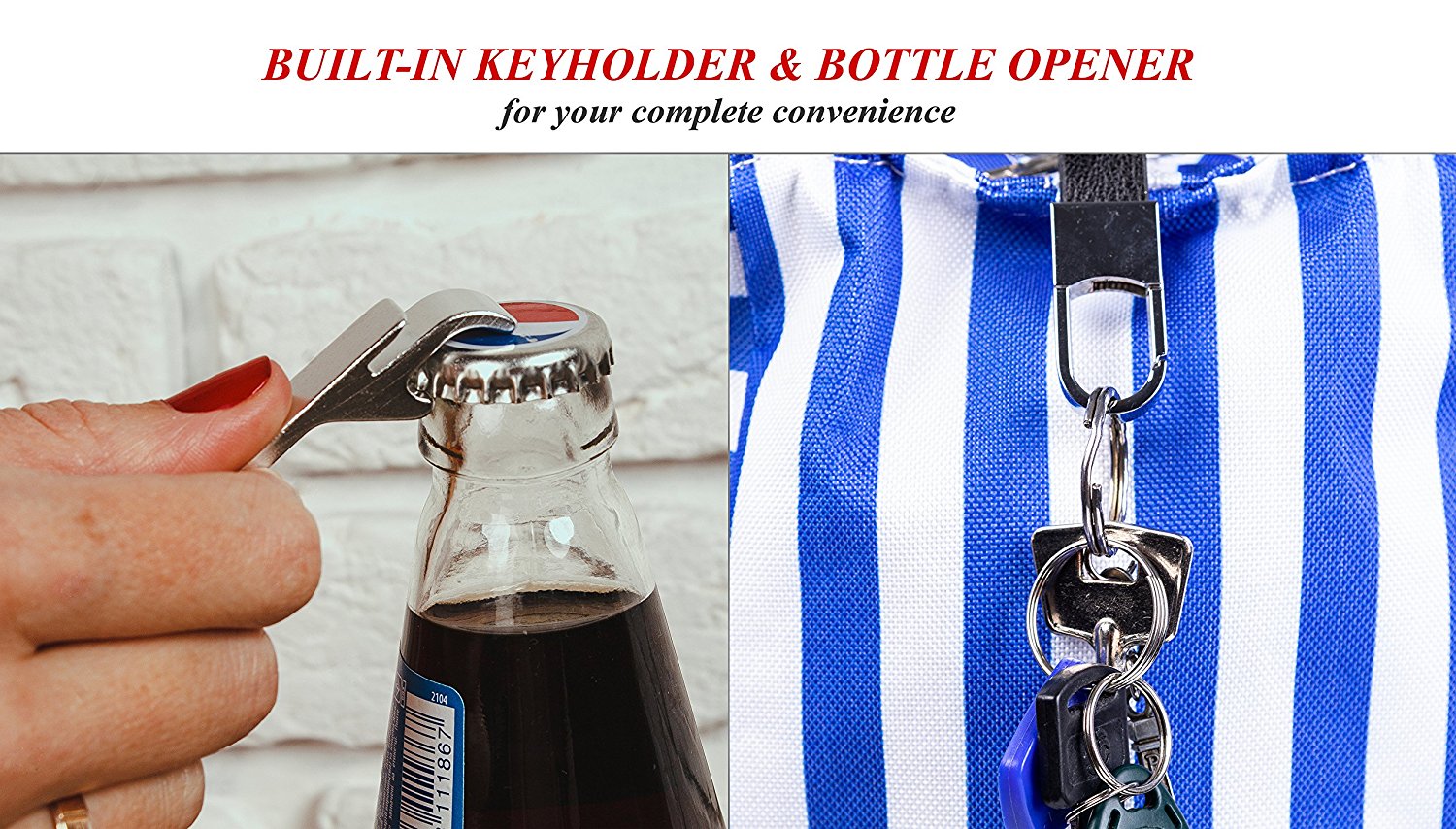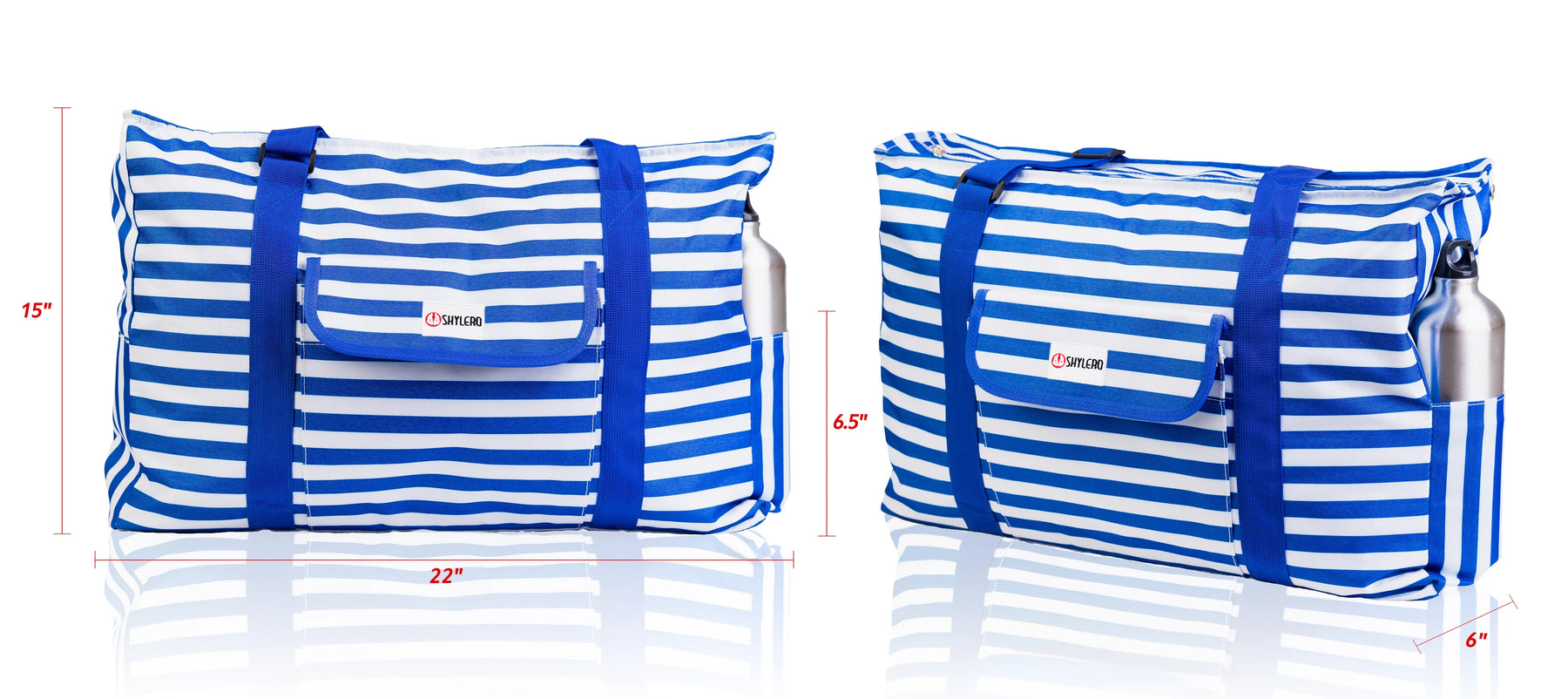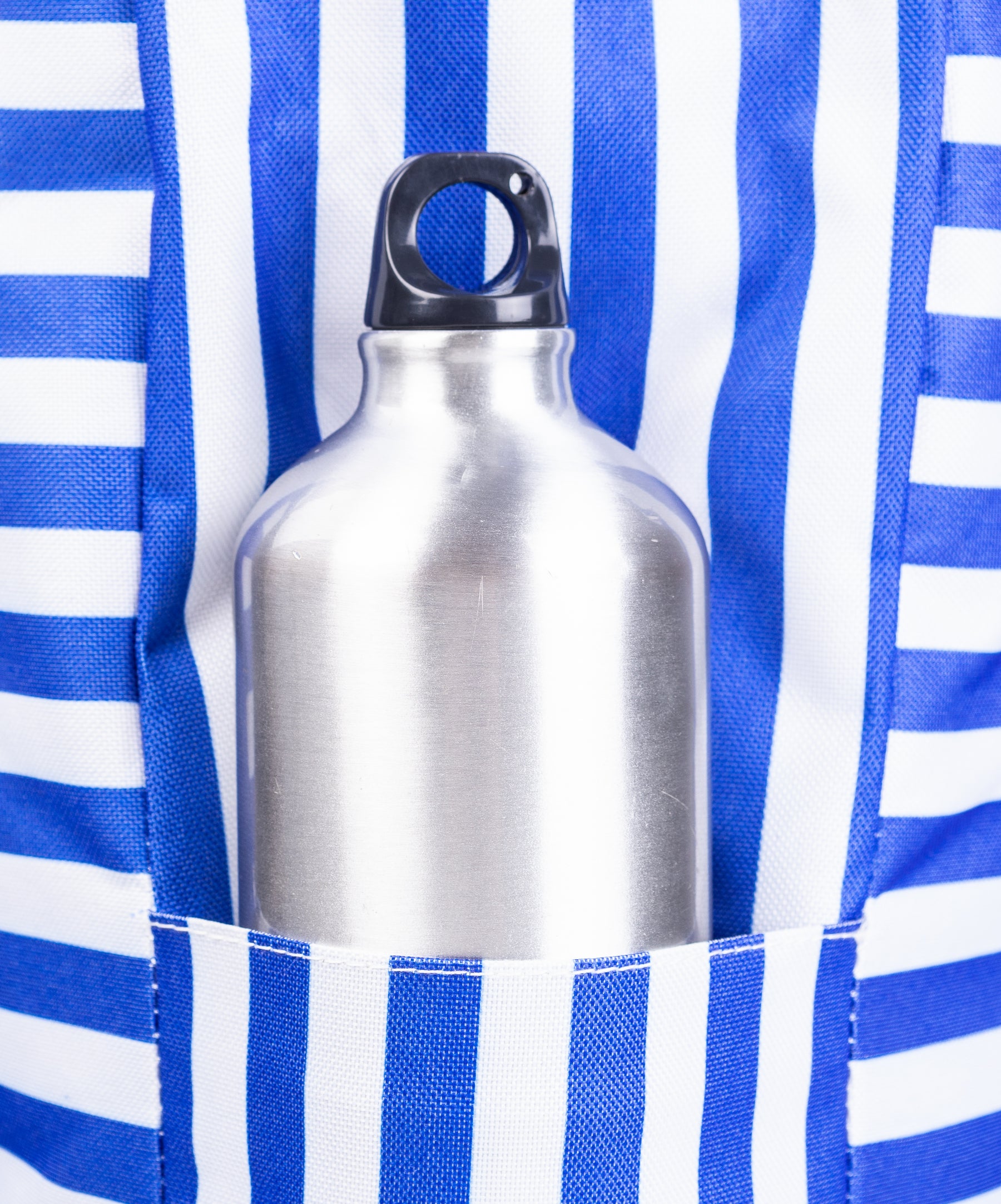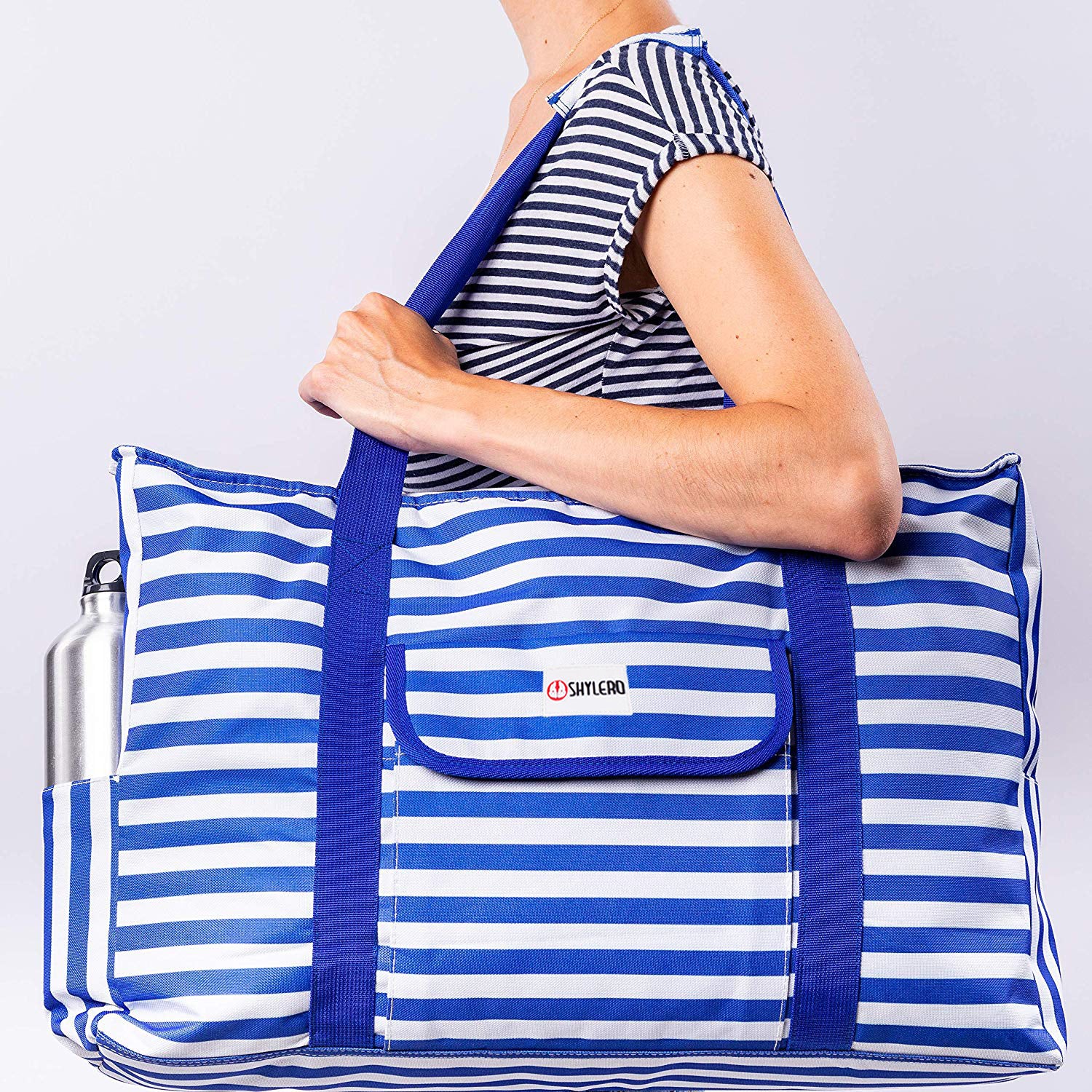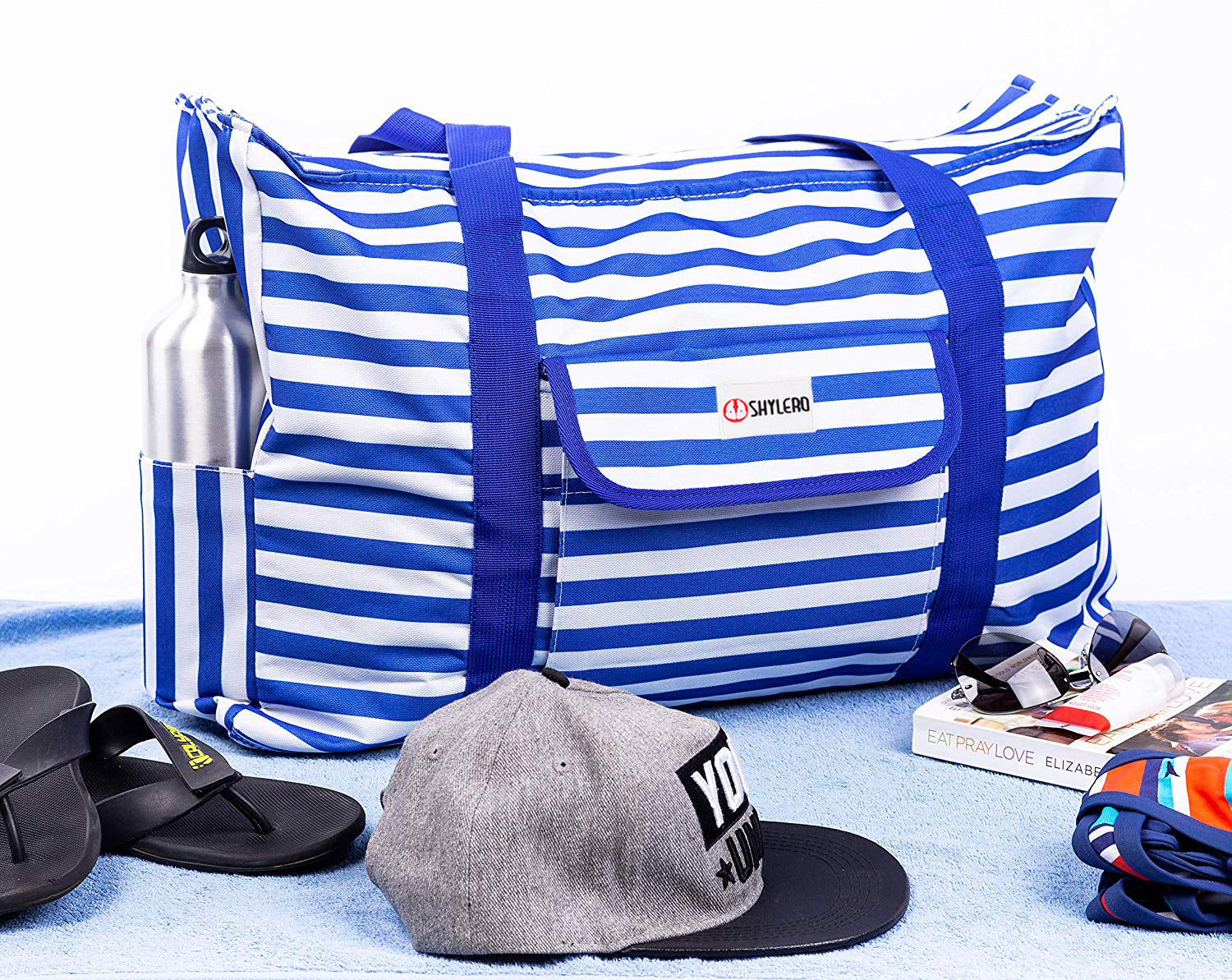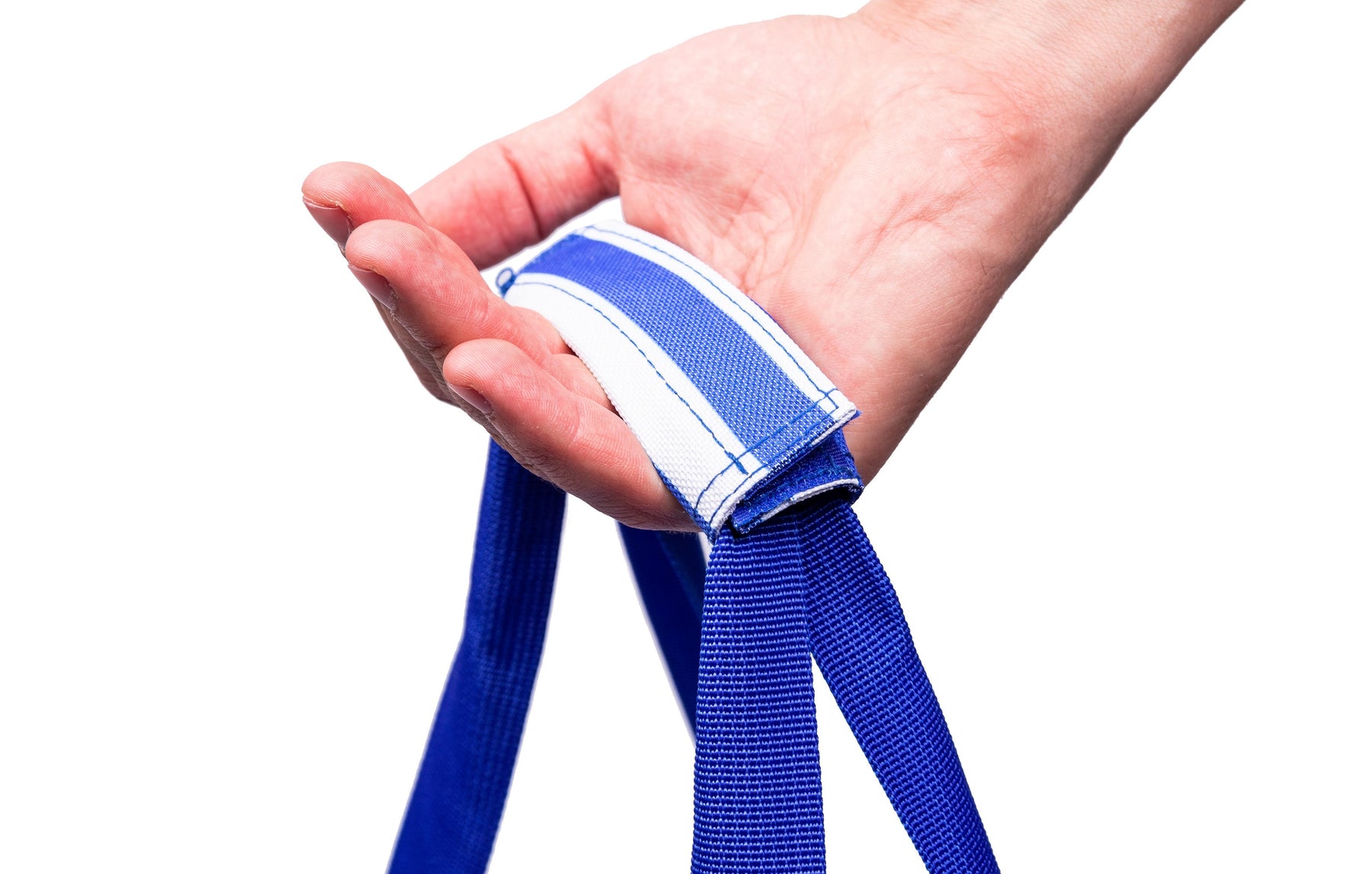 Beach and Pool Bag XL | Waterproof (IP64) | L22" x H15" x W6" (56cm x 38cm x 15cm) | Top YKK® Zip | Bright Blue Octopus
*Monogrammed items are non-refundable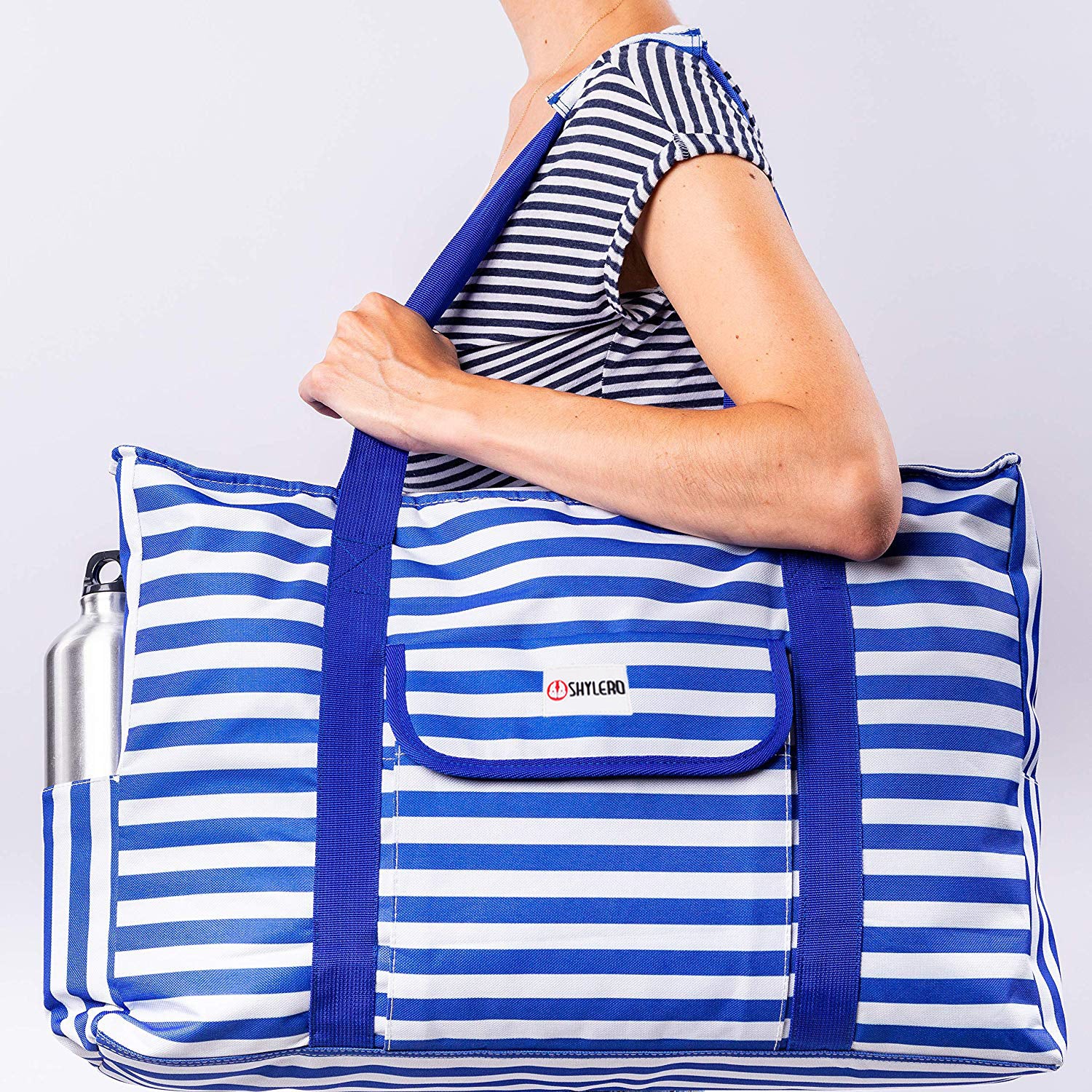 Grab your large beach bag from SHYLERO and enjoy:
WATERPROOF OUTER CANVAS-LIKE FABRIC with ripstop construction. Our beach bag is really durable, can hold 22 pounds (10 kg) easily, and it is machine washable as well

WATERPROOF INTERIOR LINING protects your items from getting wet or damaged

ROOMY CAPACITY - sized at L22"xH15"xW6", there is plenty of space to store your wet beach towels, outfits, lotions, lipstick, cosmetics, magazines, other accessories

FOUR BIG INNER POCKETS (ONE IS THERMAL & ZIPPERED) securely stow away your beverages, wet suits, and other beach essentials

BONUS WATER/DUST/SAND PROOF PVC POUCH safely keeps your smartphone, credit cards, cash, jewelry, small valuables

BUILT-IN KEY HOLDER & BOTTLE OPENER for your complete convenience

FOUR OUTSIDE POCKETS, HUGE INNER THERMAL POCKET - outside pockets for quick access to your water bottle, sunglasses, or snacks, Inner zip pocket for your wet stuff

STURDY, COMFORTABLE RIBBON HANDLES with padded grip make SHYLERO beach tote a tremendous over-the-shoulder handbag for women

PREMIUM YKK ZIPPERS

MACHINE WASHABLE - wash it on cold 20°C - 30°C in a washing machine then air dry

STYLISH & MULTIPURPOSE - with its classic nautical design, this really huge beach tote is perfect for beach family time, pool parties, picnics, and more!

BEST GIFT for any occasion!
 Helpful Tips
The colder or hotter the contents are when placed inside the thermal pocket, the longer cold or heat will be retained.

The fuller your cooler pocket is with food, the longer the contents will stay cold or hot.

Place ice packs or hot packs on the top and bottom of the thermal pocket for best results

Clean your cooler pocket with a wet cloth on the outside and wash it with cold water on the inside in case of a beverage spill
Buy SHYLERO large beach tote with a thermal pocket and receive lifetime customer support - ping us 24/7 regarding any questions!