sio_m_big_slider
sio_m_small_slider
sio_c_big_slider
sio_c_small_slider
Toddler Nap Mat with Removable Pillow, Wide Blanket | 55" х 21" | Age 3-7 | Green Dino
$29.99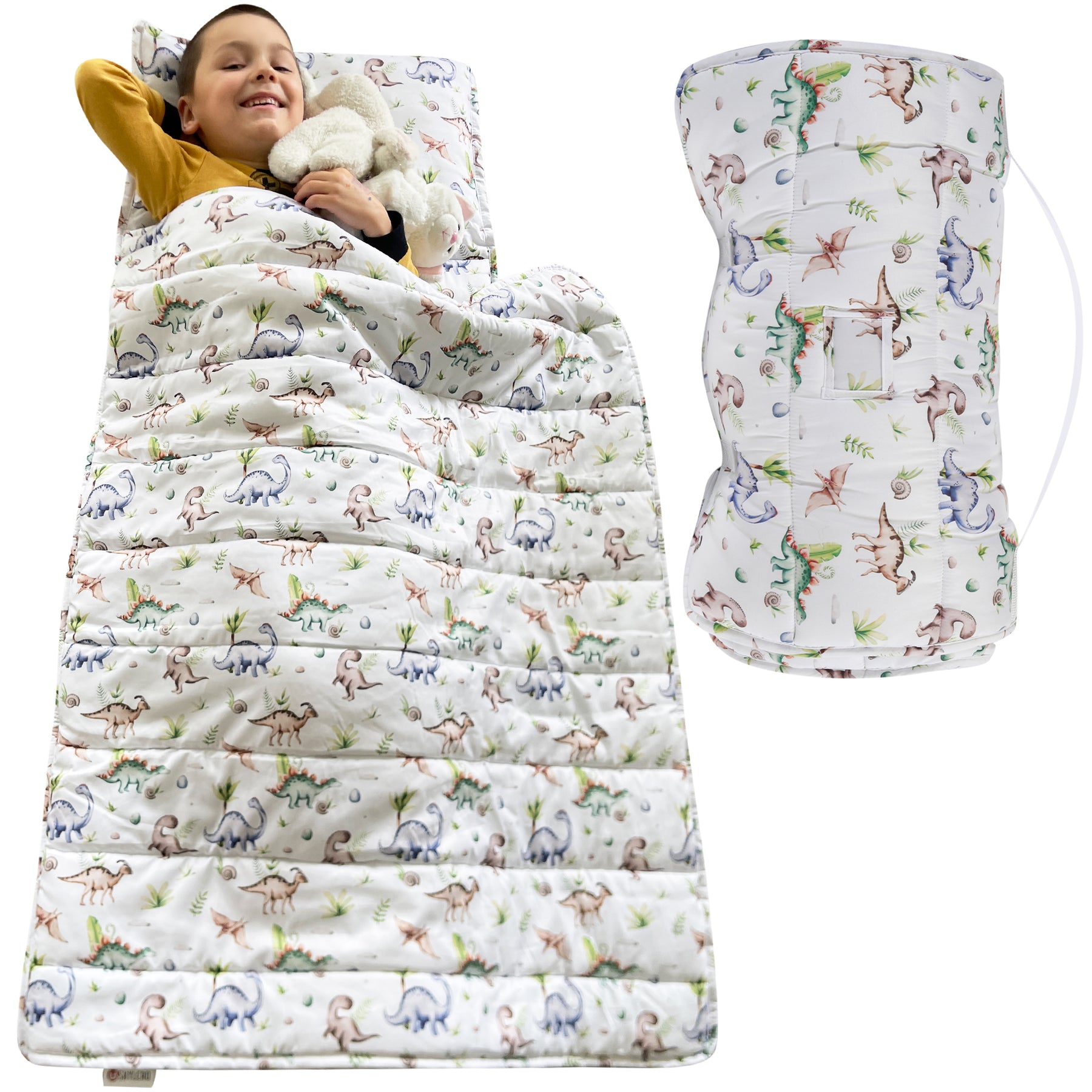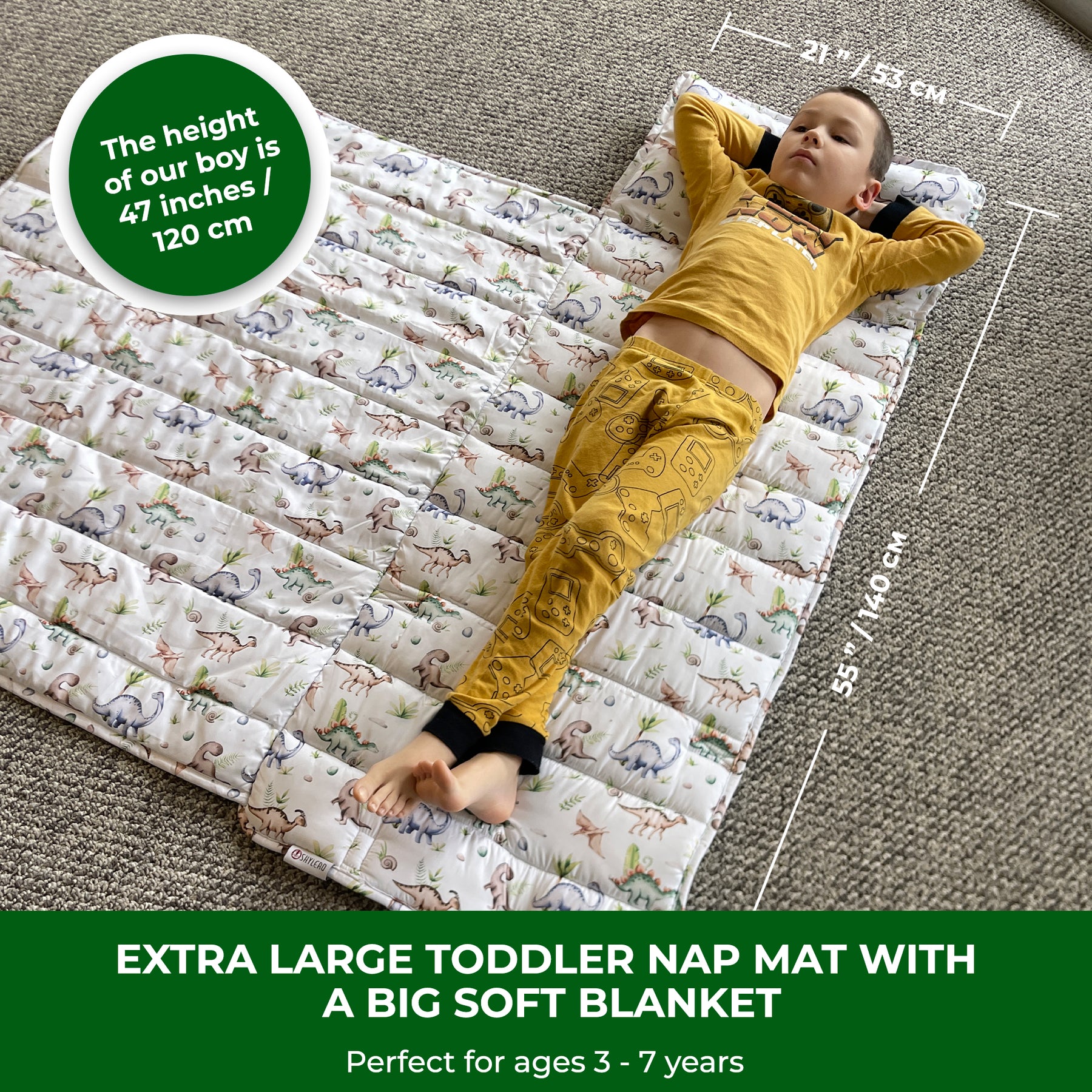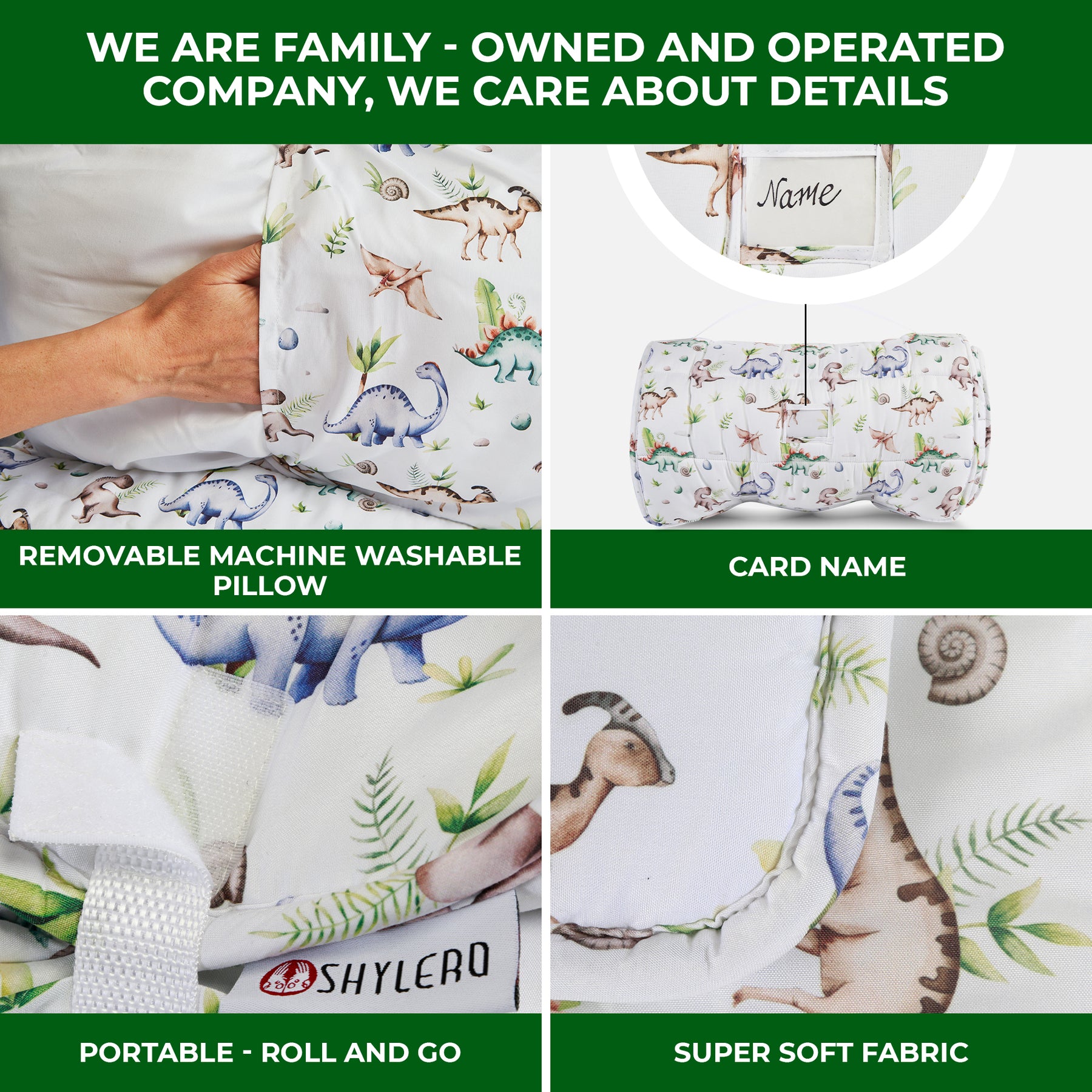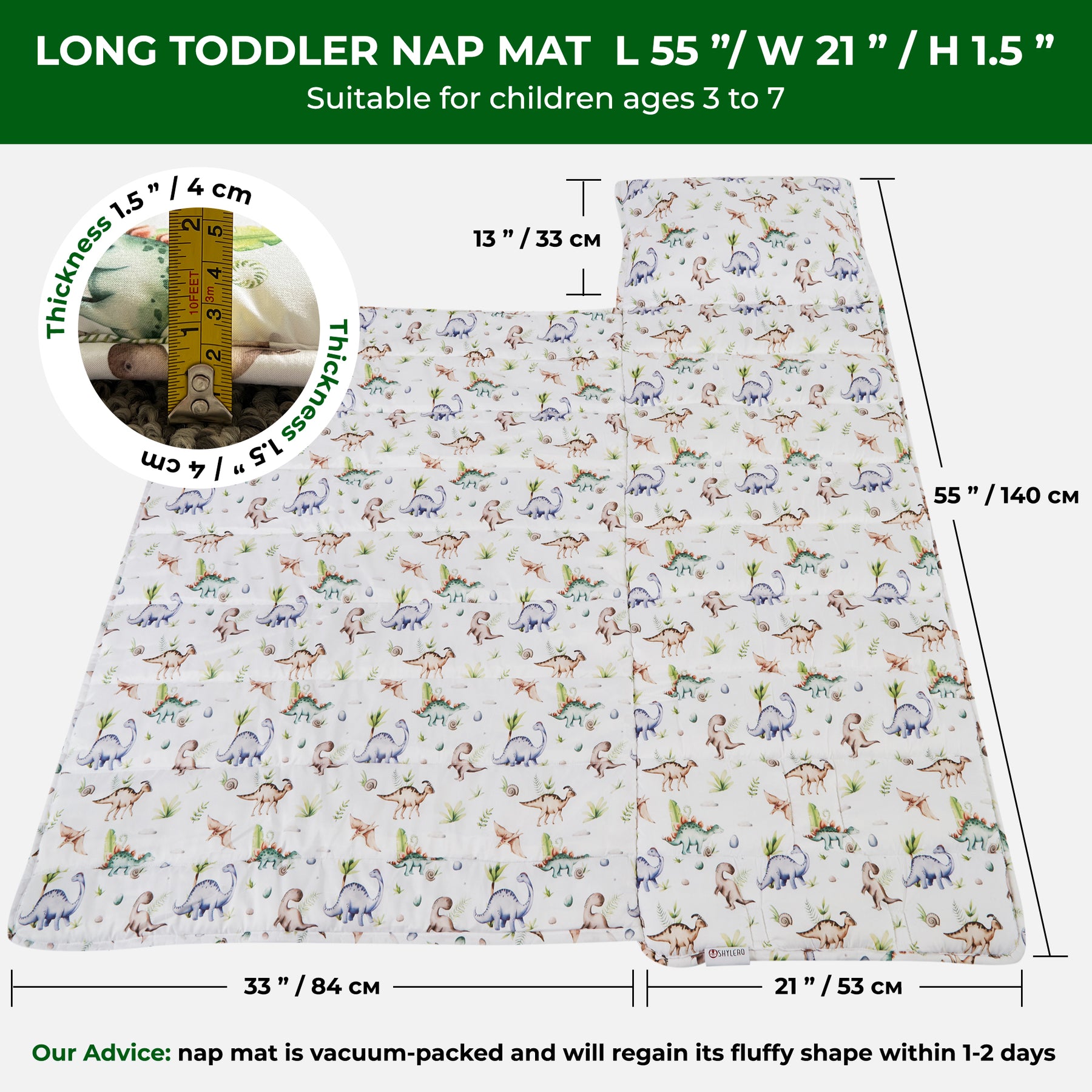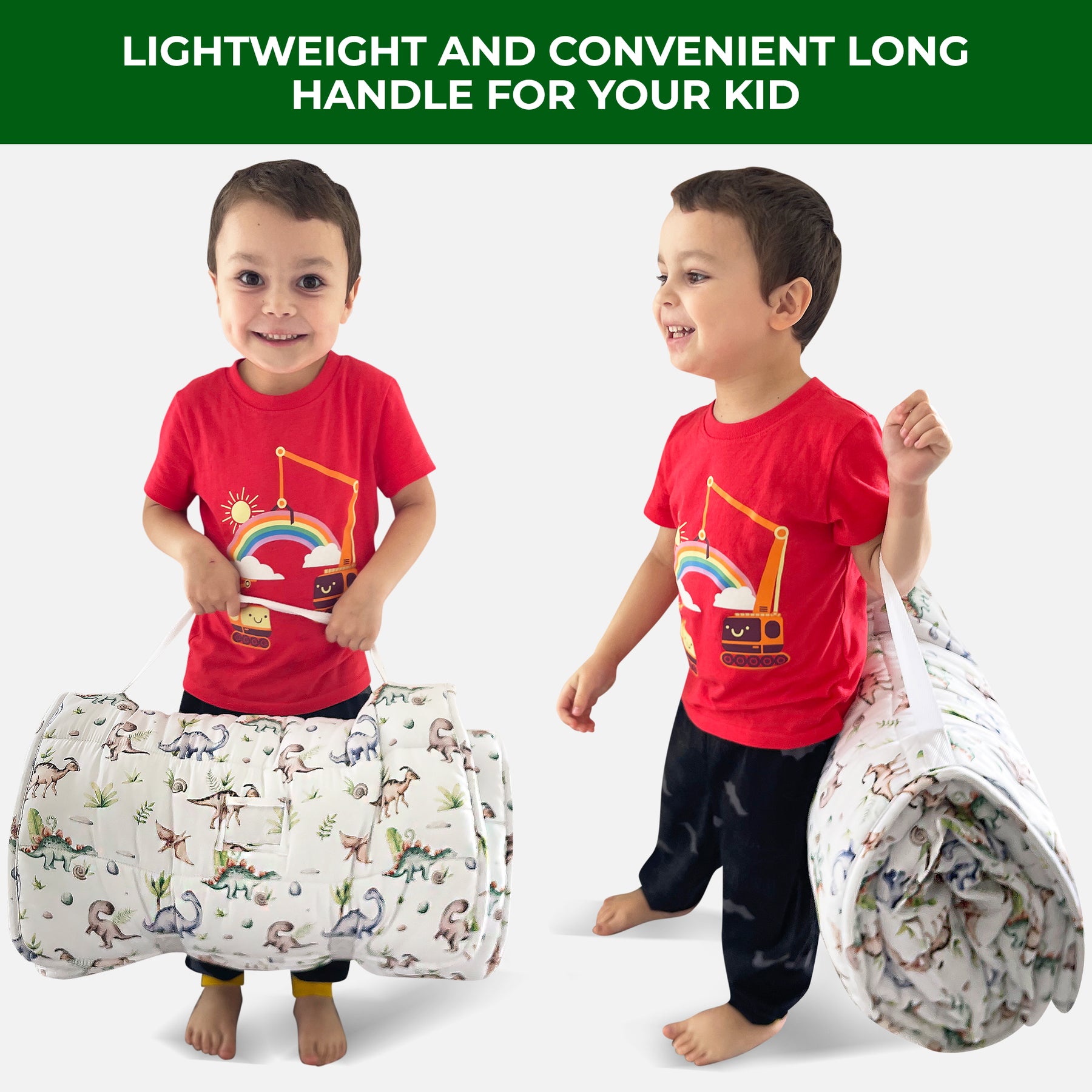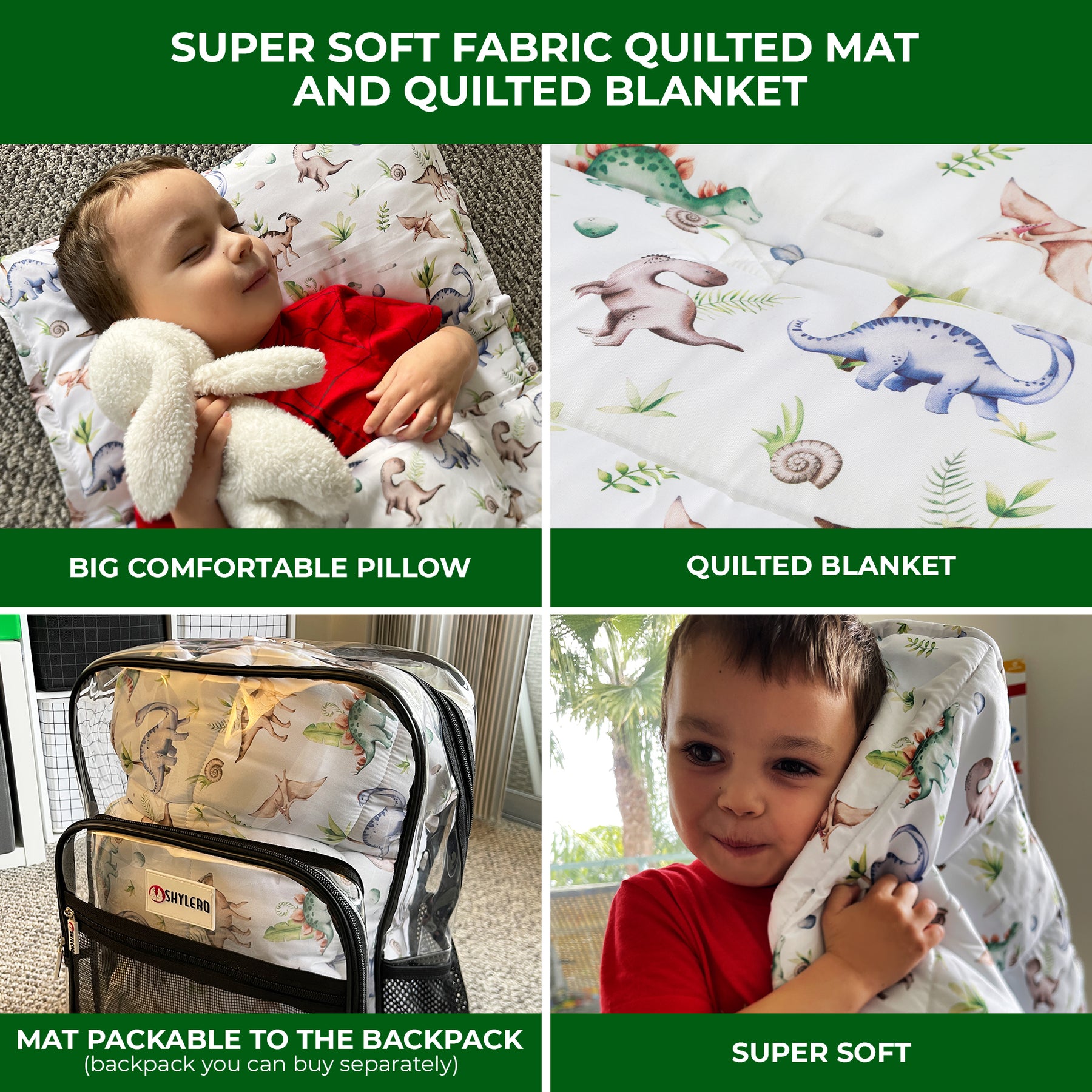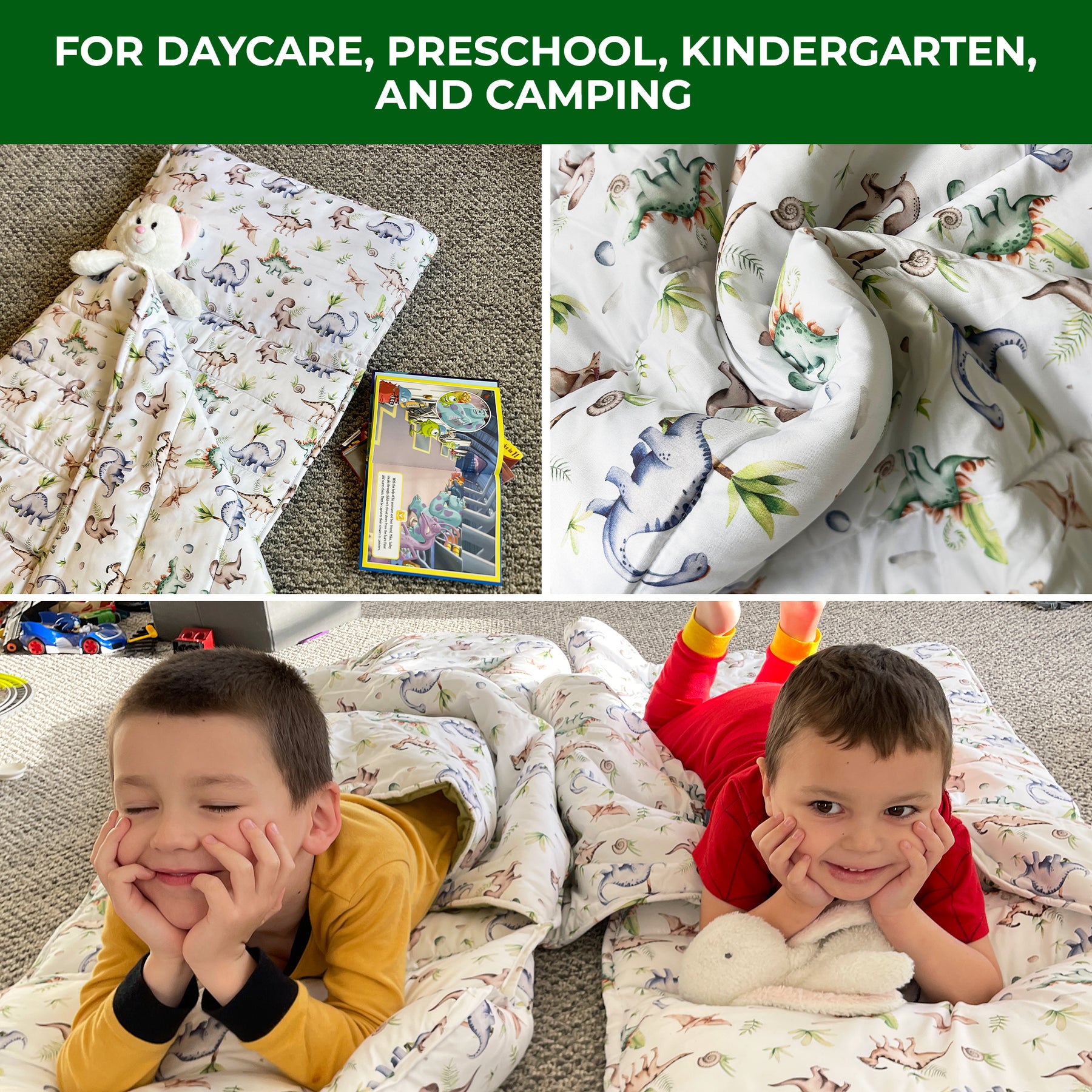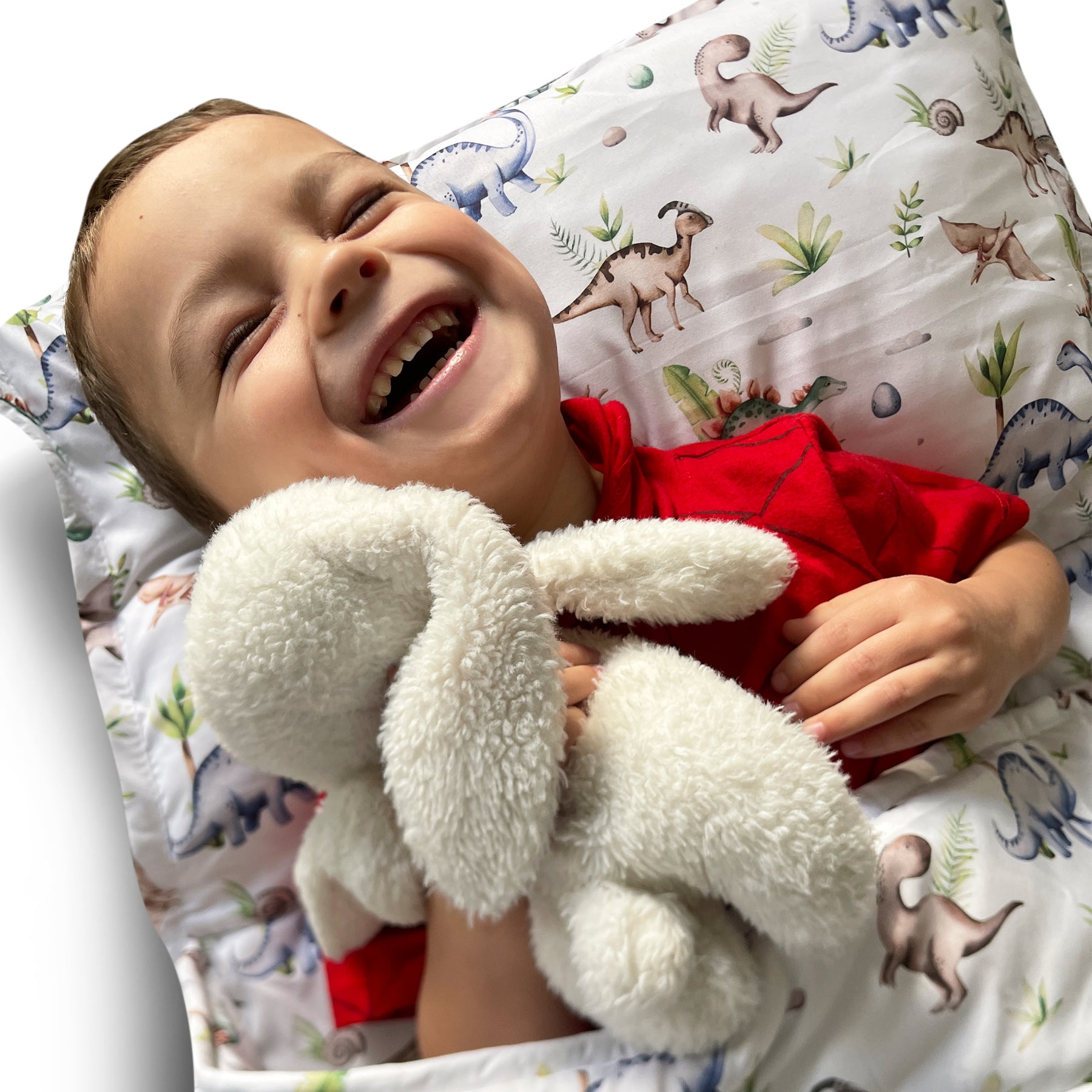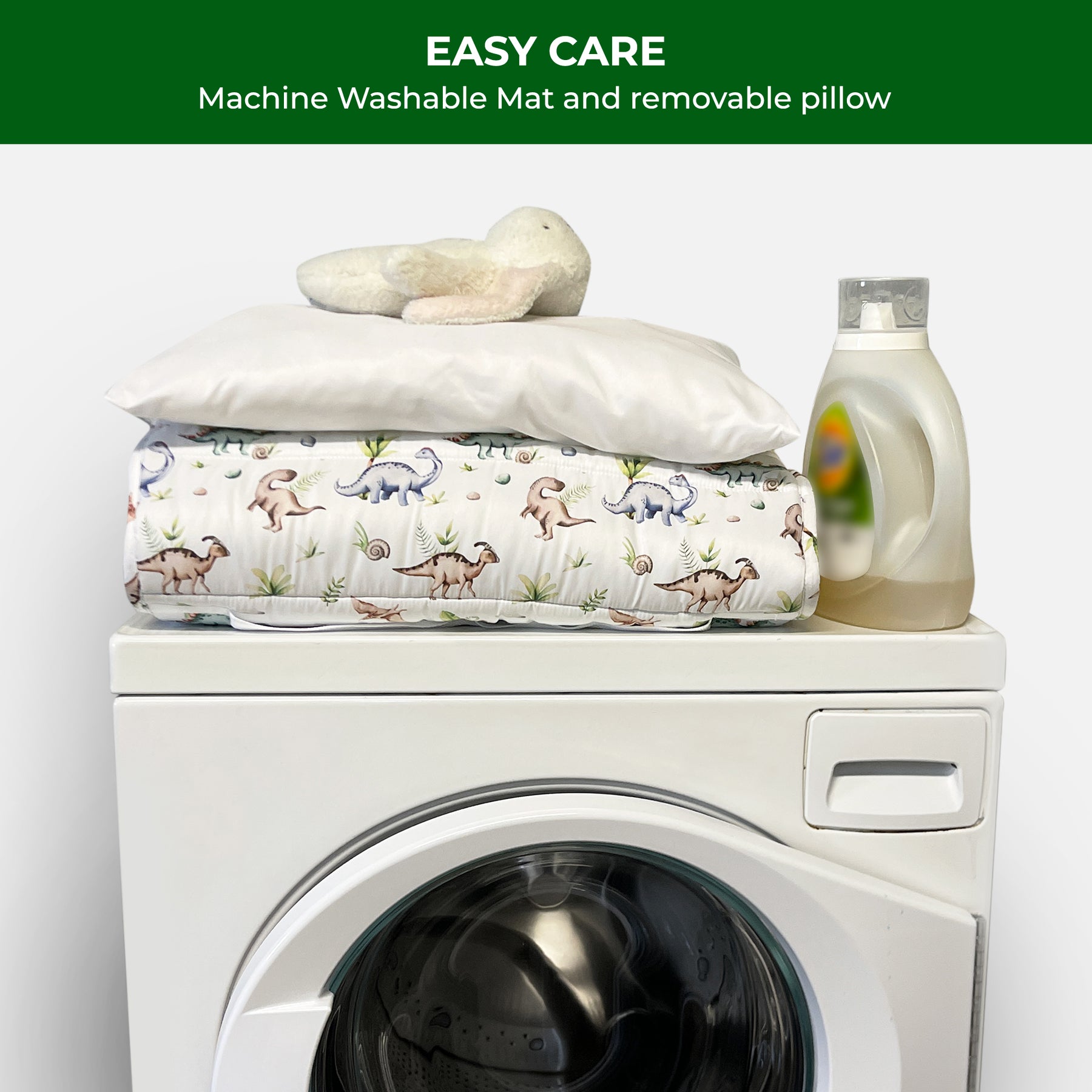 Toddler Nap Mat with Removable Pillow, Wide Blanket | 55" х 21" | Age 3-7 | Green Dino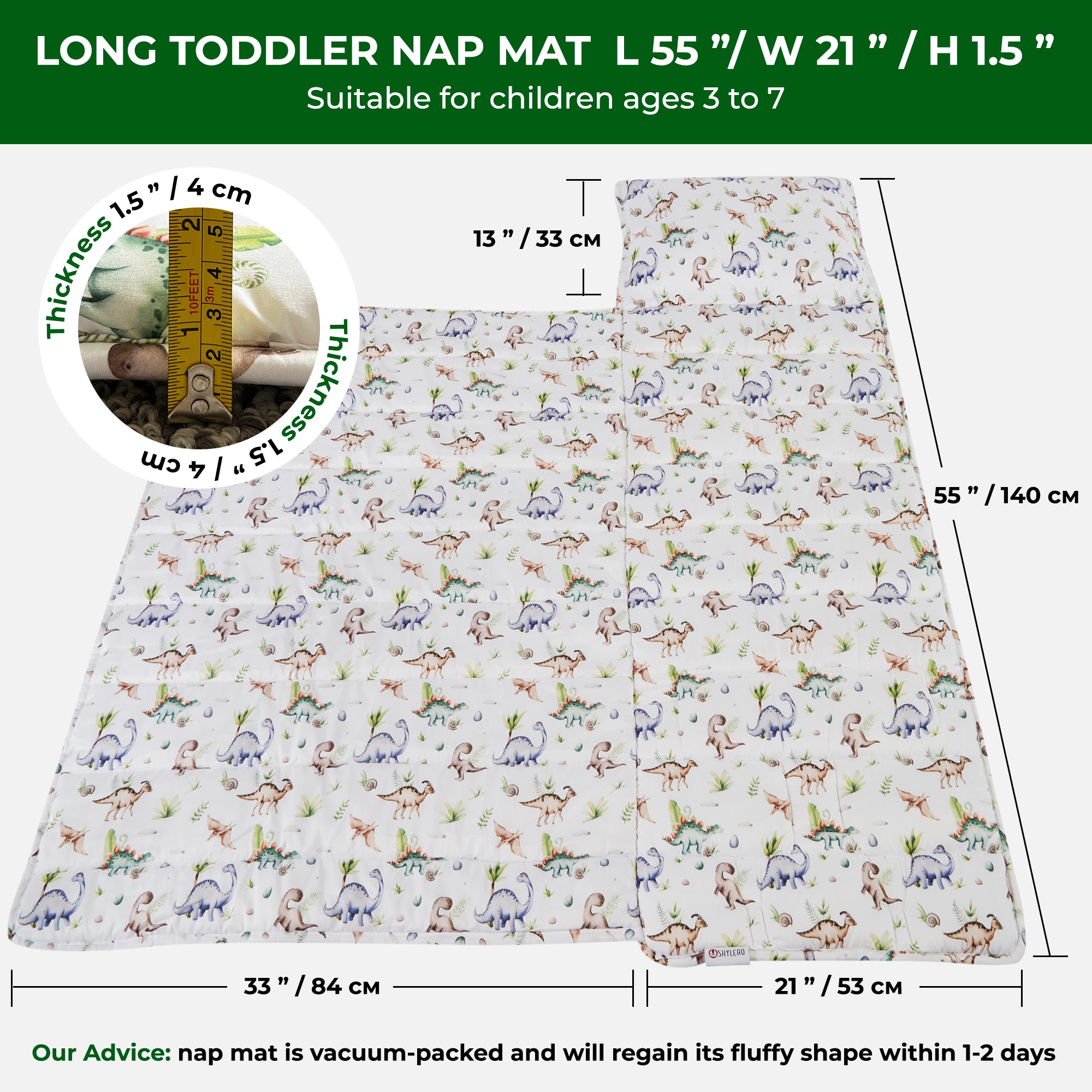 Grab your daycare nap mat from SHYLERO and enjoy:
EXTRA LONG nap mat for toddlers 3-7 years sized at 55"x21"x1.5". Designed specifically with your kiddo's comfort and happiness in mind
EXTRA WIDE BLANKET allows your kids to get warm quickly on their toddler sleeping mat, relax and sleep soundly
REMOVABLE PILLOW - our kids sleeping mat has a large detachable pillow that is 13" high
PADDED AND THICK nap mats for preschool with extra cushioning offer your little ones a cozy, warm place with additional comfort
BREATHABLE & FADE-RESISTANT material. Kindermat for daycare is made of soft, long-lasting, high-quality polyester fabric
FOR KIDS UP TO 4' FEET - these longer-length daycare sleeping mats are great for boys and girls up to or just over 4 feet tall
ROLLUP DESIGN with convenient fastening closure straps and carrying handle allows you to travel easily with your boys and girls sleeping bag
LIGHTWEIGHT & PORTABLE - great for napping at daycare, preschool, kindergarten, sleepovers, grandma's house, school
QUILTED MAT AND BLANKET - no clumped batting after you wash this kid sleeping bag
NAME TAG POCKET to find your nap mat easily. Preschool nap mats for daycare come with a transparent pocket for name cards for easy identification
MACHINE WASHABLE - both parts (mat and removable pillow) of SHYLERO toddler nap mats for daycare are machine washable
GREAT GIFT for boys and girls 2-7 years old
FAMILY OWNED and family-operated company. We are proud of our high-quality products and top-notch customer care. We value all our customers and are always here to help
Buy SHYLERO portable toddler nap mat and receive top-rated lifetime customer support - ping us 24/7 regarding any questions!

Set Includes:
1x Nap Mat
1x Removable Pillow
Easy Care
CARE INSTRUCTIONS
Remove the pillow insert. Machine wash on cold. Choose gentle or bulky cycle. Dry tumble low or just air dry. Do not bleach. Do not iron.