sio_m_big_slider
sio_m_small_slider
sio_c_big_slider
sio_c_small_slider
Moving Bags | Heavy Duty Totes for Clothes Storage | 2-Way YKK Zippers | 4 Pack | Black
$37.99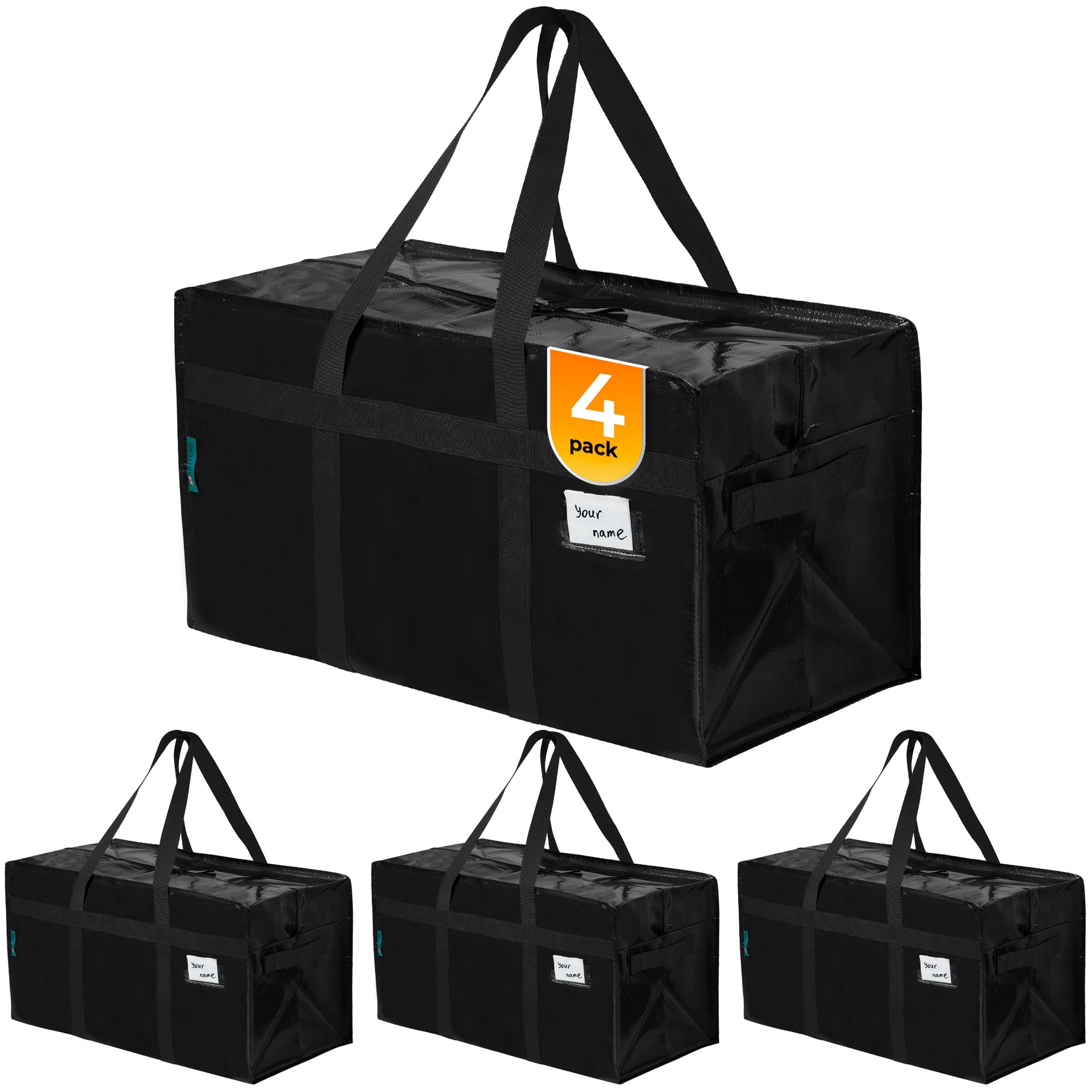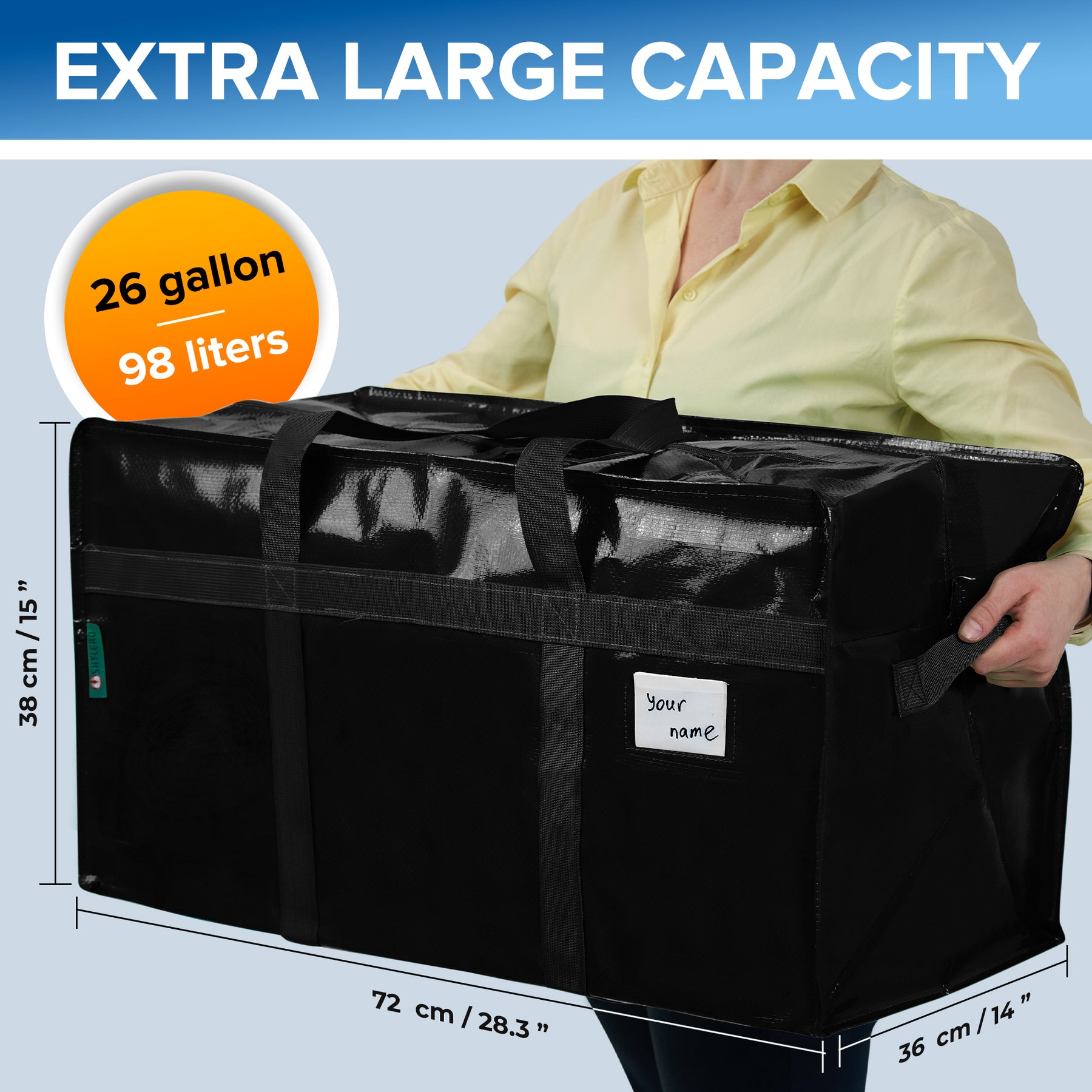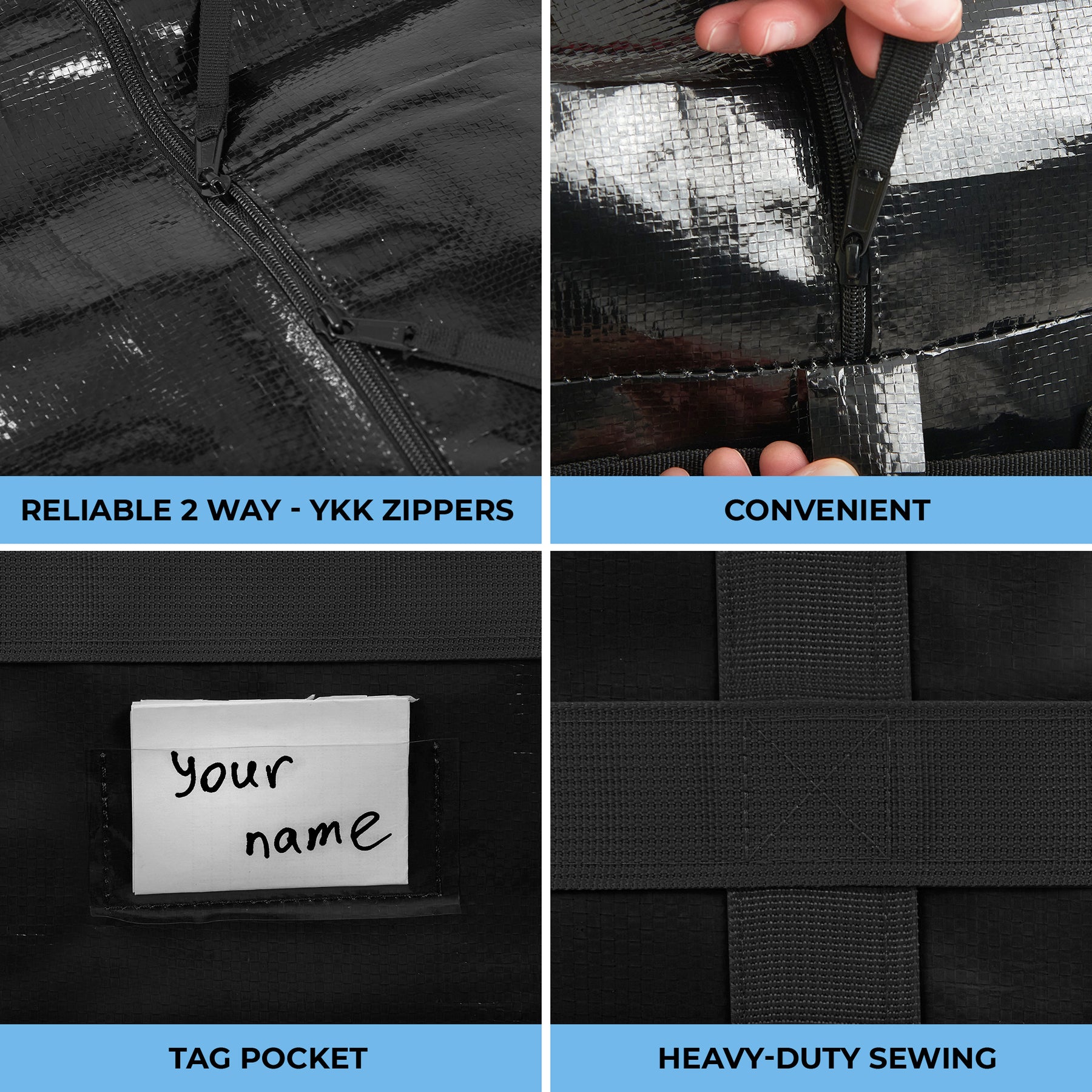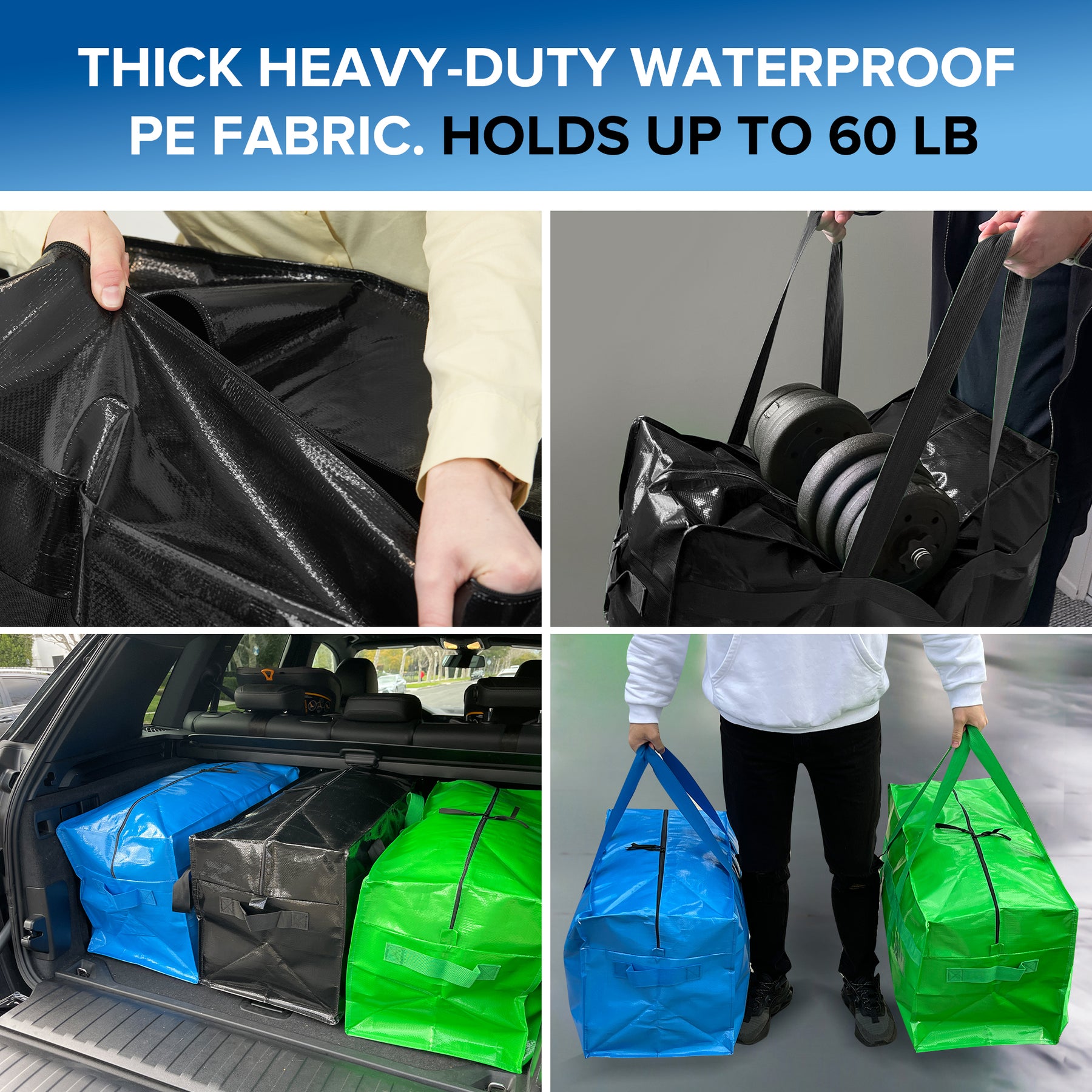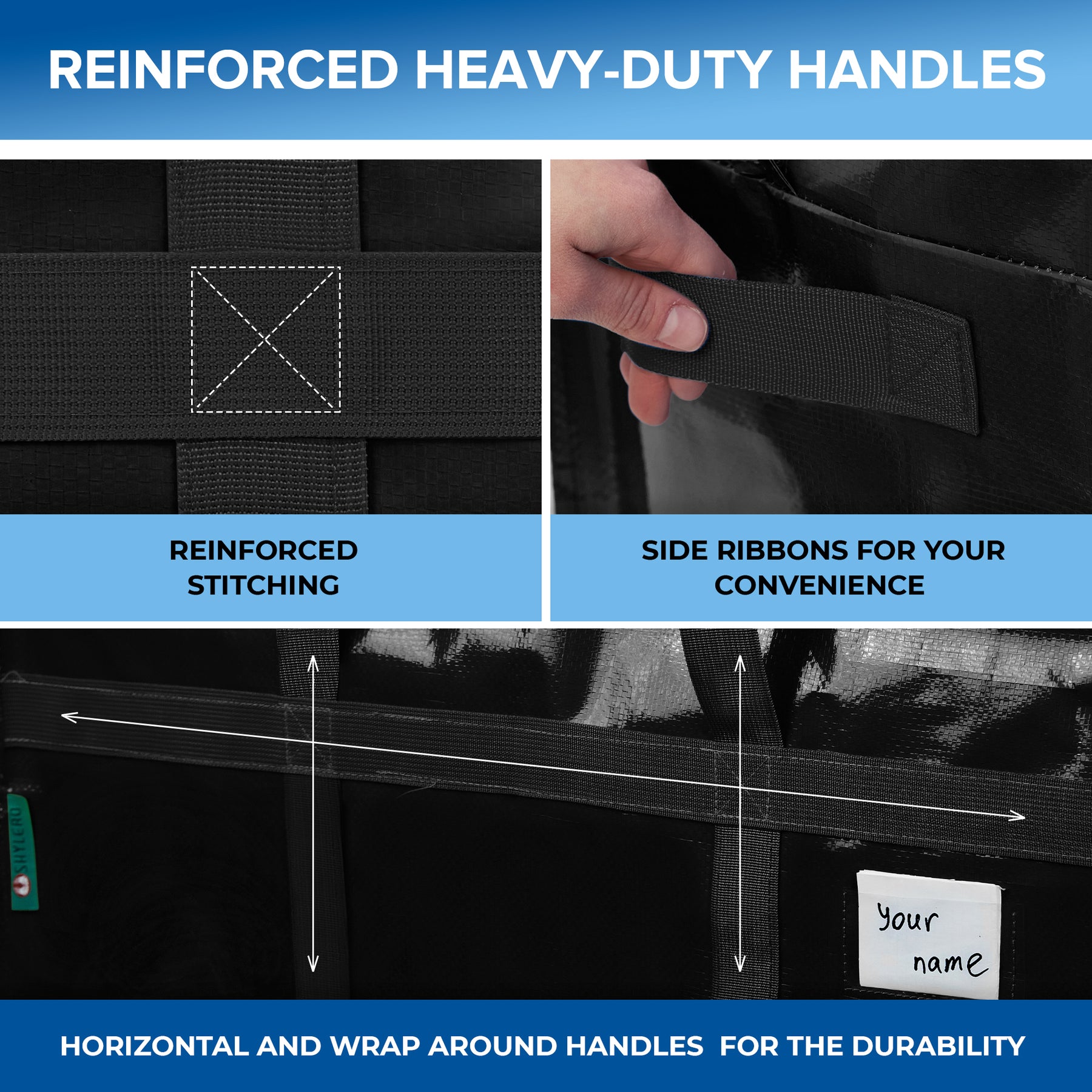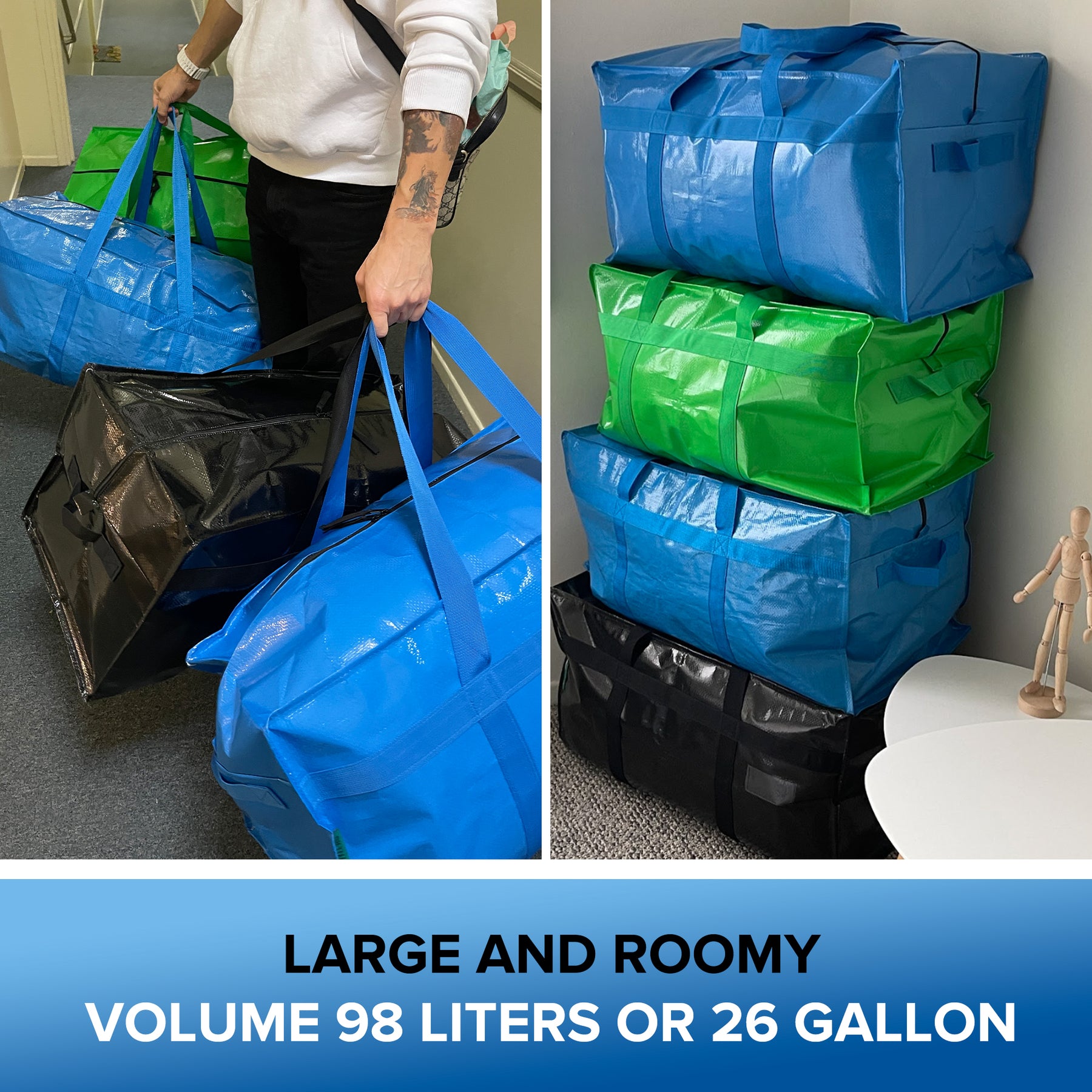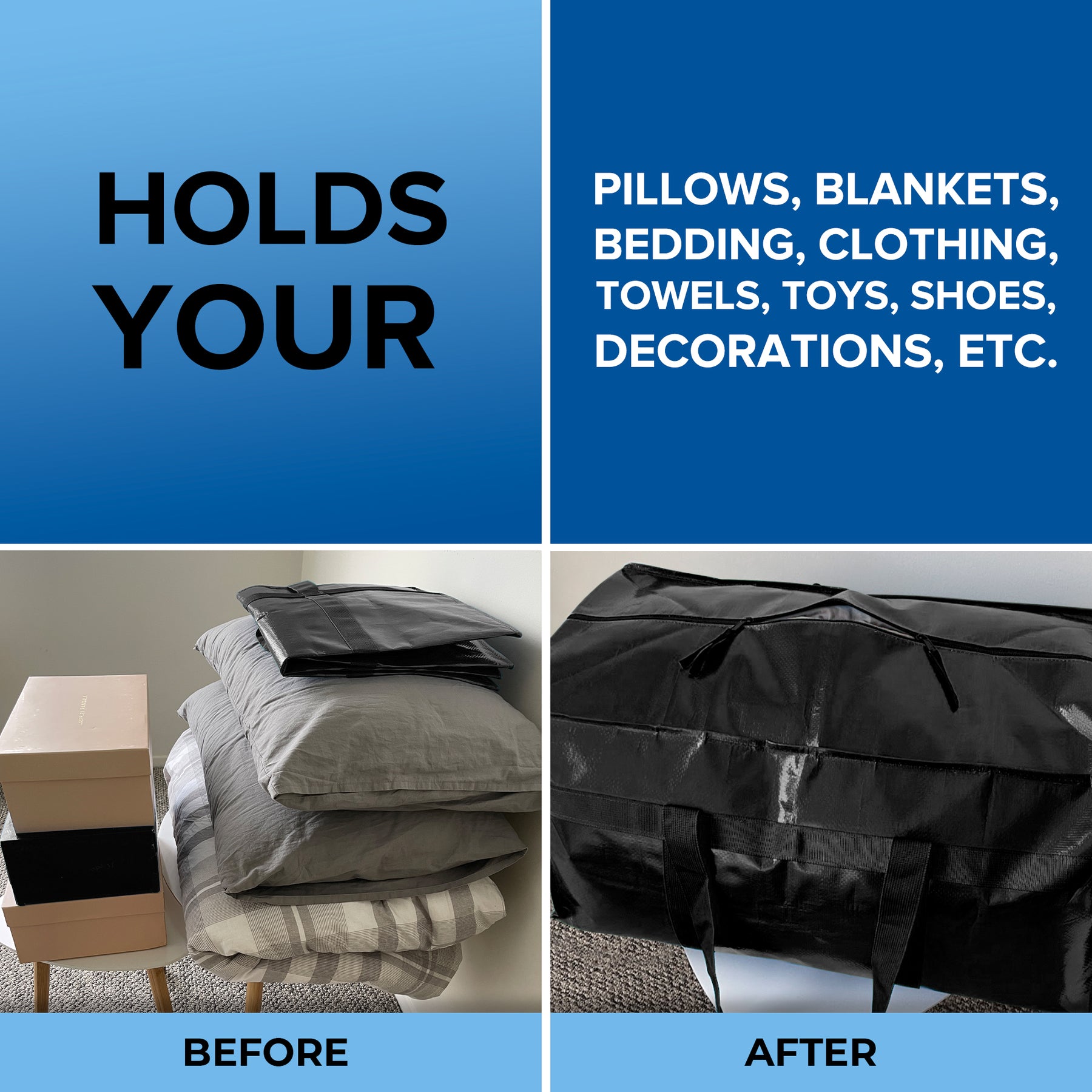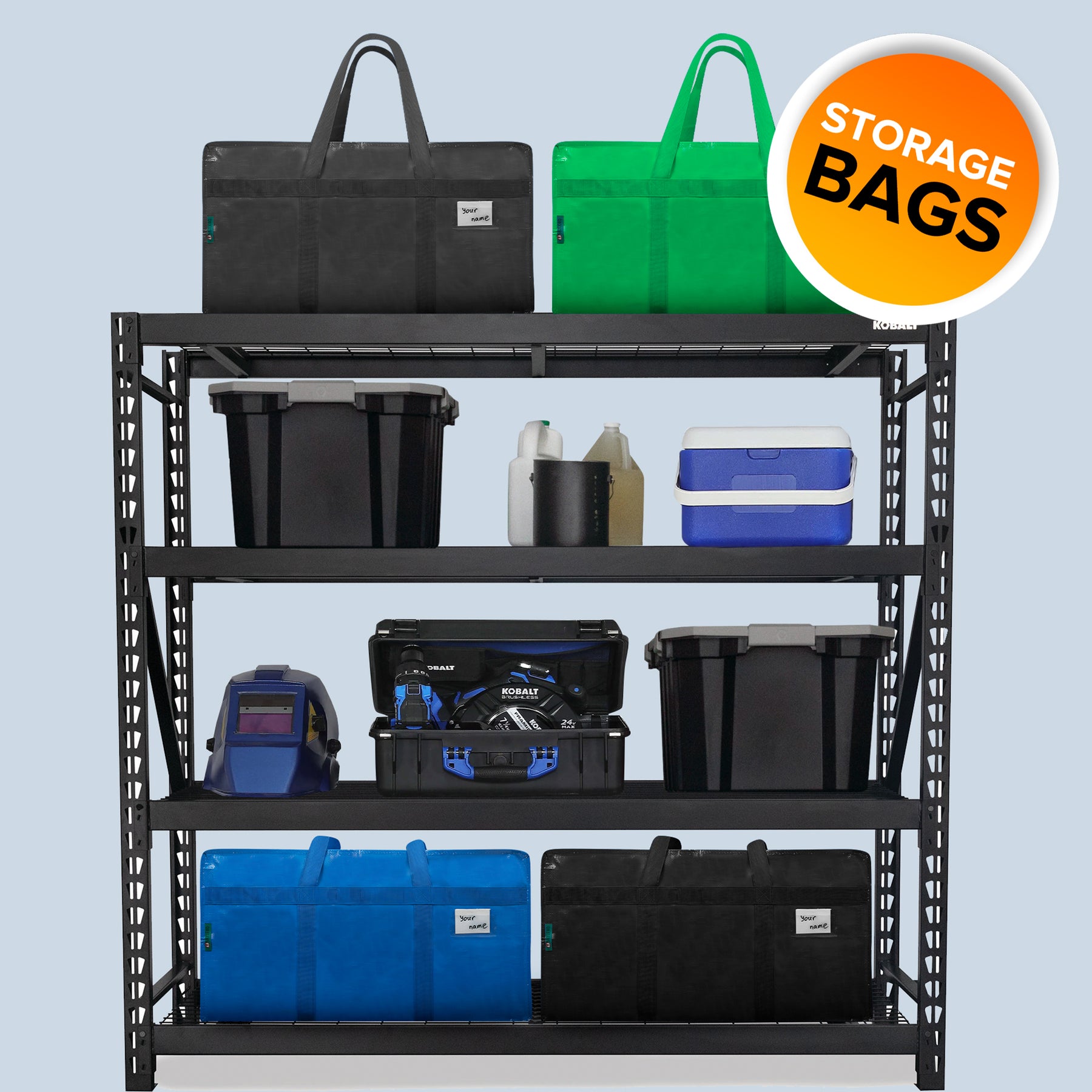 Moving Bags | Heavy Duty Totes for Clothes Storage | 2-Way YKK Zippers | 4 Pack | Black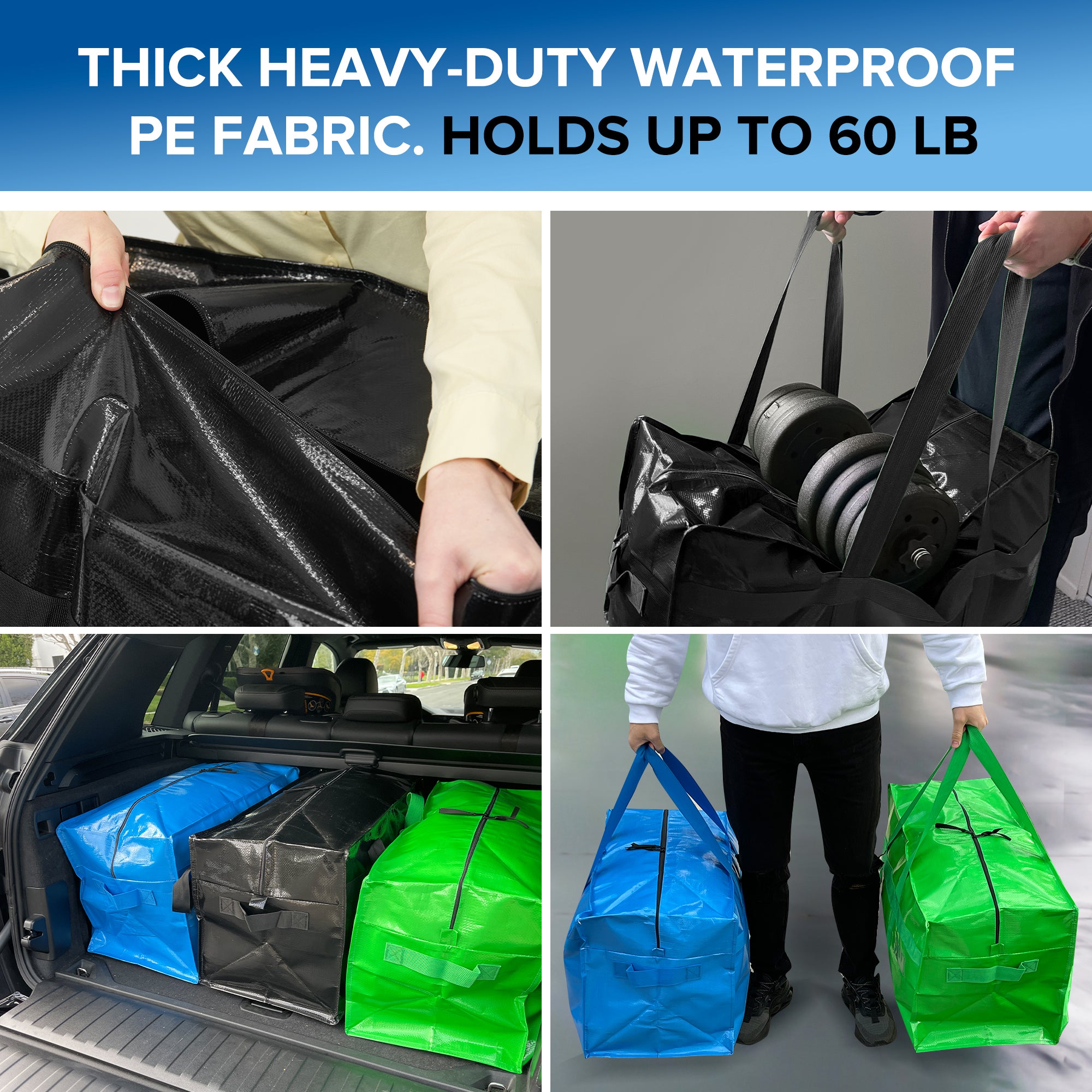 Looking for oversized moving bags? Purchase SHYLERO totes for storage and get the following features:
WATERPROOF HEAVY-DUTY THICK FABRIC - our clothing moving bags are really durable. Hold up to 60 Lbs (27 kg) safely. They are perfect for garage storage and can be used instead of a storage box or moving crates

OVERSIZE CAPACITY - sized at L28.3"xH15"xW14" (L72xH38xW36 cm), there is plenty of space to use moving totes as a storage organizer, especially for clothing storage. Moving bags for clothes are an essential part of moving supplies

REINFORCED DURABLE LONG HANDLES - regular and side handles to haul your dorm moving bags when necessary

PREMIUM YKK ZIPPERS - college bags for moving are a great alternative to storage bins with lids, moving boxes, storage containers, storage boxes, or even a laundry bag when you need to haul your stuff to the nearest laundromat. Perfect for toy storage as well

DIFFERENT COLORS & SETS - our extra large moving bags are offered in black, green and blue colors as well as in sets of 4 and 6 storage bags for moving

FOLDABLE - moving clothes bags can be folded and stored in a drawer when not in use along with your packing supplies for moving and other moving out essentials

MULTIPLE USES - moving in college dorm or a new home. To store clothes, shoes, towels, pillows, comforters, blankets, bedding, sheets, Christmas and other holiday decor. Great for a weekly grocery shopping visit
Buy SHYLERO moving bags and receive lifetime customer support - ping us 24/7 regarding any questions!